Model Factory Hiro Ferrari 166 MM Barchetta/1949 LeMans Winner
---
Model Factory Hiro continues to surprise Ferrari model builders with excellent full detail Ferrari kits. This time its venerable 166MM Barchetta, winner of 1949 LeMans, and one of the first Ferraris. Finally I got my hands on this kit, and it does not disappoint. The kit is usual high quality Hiro release, with lots of white metal, photoetched, and turned parts. The packaging is already familiar high quality cardboard box with parts packaged individually in plastic bags, and sealed in big plastic box. Resin body and white metal chassis are sealed in bubble wrap. The kit will set you back about $200 (25000 Yen)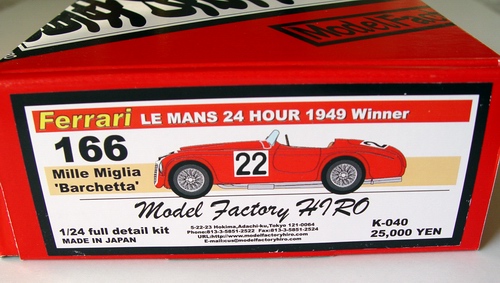 Photoeched parts are of usual MFH quality. Familiar multi-piece spokes for Boranni wheels are now made to fit 15 inch wheels. There are 5 sets included in the kit (one for the spare wheel that goes in the trunk).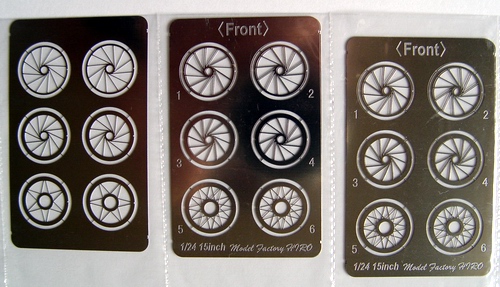 There are three more photo etched frets in the kit. Biggest fret contains lots of good stuff - multi-piece leaf springs, suspension brackets, radiator grilles, windshield frames, name plate and other details. Sheet metal is relatively thick and shiney.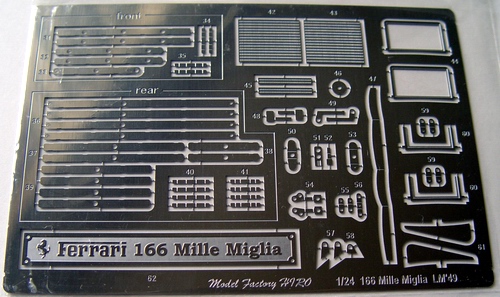 Second sheet contains engine compartment walls, multi-piece grille, cam cover scripts, interior details, such as steering wheels, shifter gate, etc, and also body emblems and a lot of rivets.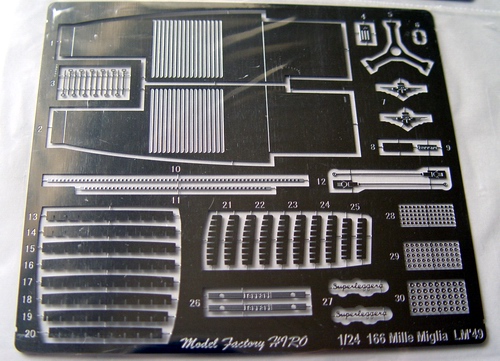 Third fret is a small one and contains parts to assemble car's complicated windshield frames.

Decals are provided for cars # 22 and #23. There are also gauges, scripts and emblems. All decals are perfectly registered and nicely printed. Almost no clear film around the edges, and if they are the same quality as other MFH decals (which I'm sure they are), they will respond great to setting solutions (I only tried Microsol).

Body is very smooth resin casting, with crisp details, and no air bubbles. Molded in gray resin which helps to spot any irregularities. Someone familiar with the real car told me that the door line going up to the door is wrong and the cowl between the interior and engine bay is a little shallow.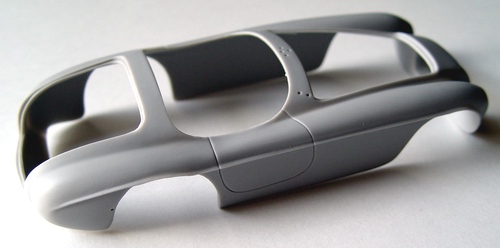 Otherwise the body looks great. No flash, very little mold lines, smooth and thin casting from inside and outside. Surface will require little preparation for the primer coat.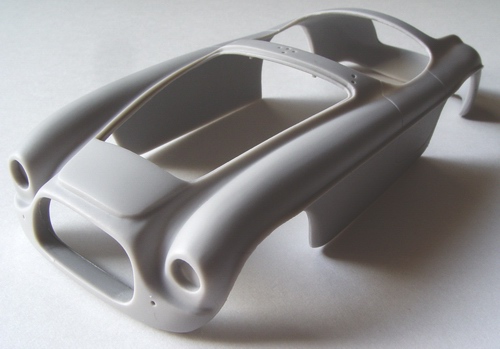 Chassis frame is made from white metal, and detail is second to none. Casting is a little bit on the rough side, and will require some cleanup with Flexi-files. MFH use relatively soft white metal, but its still hard to clean in tight areas.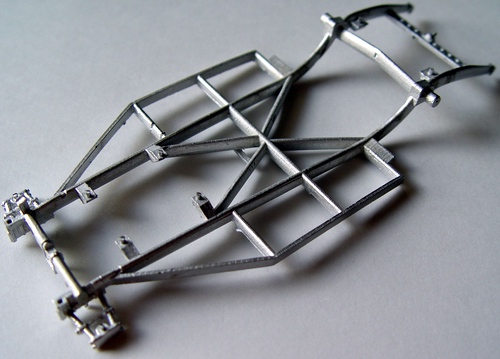 Then there is a bag with multiple turned steel parts. Here you can see some rims for the drum brakes, headlight and fog light bezels, steering rod and steering wheels button, carburetor funnels, etc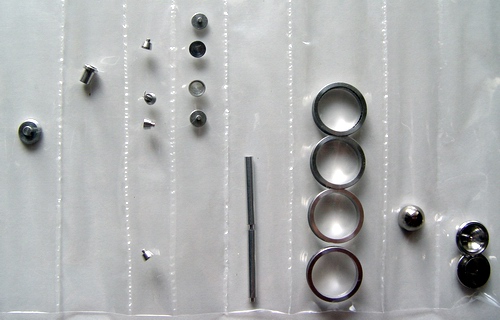 Taillights are provided as a very neat looking lenses, made most likely from clear and clear red epoxy on chromed base. There are also tiny metal balls for the cam covers, bigger ball for the shifter, and several aluminum rivets.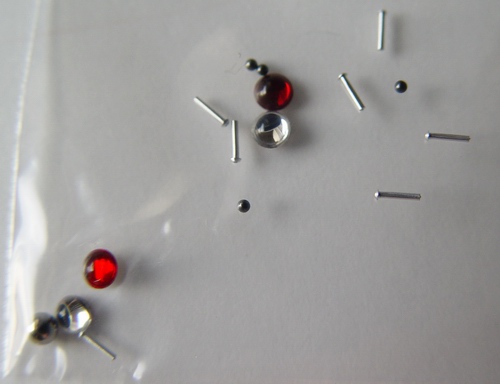 Headlight lenses and fog lights are molded in clear plastic, with very fine lens engraving. There is also fine wire supplied to make spark plug wires.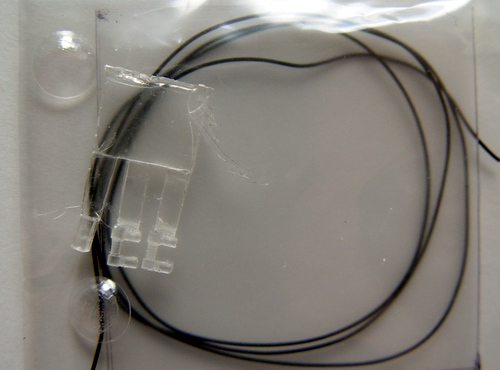 Most white metal parts are rather crude, and will require quite a bit of cleanup, but all the detail is there! On this picture you can see drum brakes, knock-offs, rear axle with differential, and a gas tank.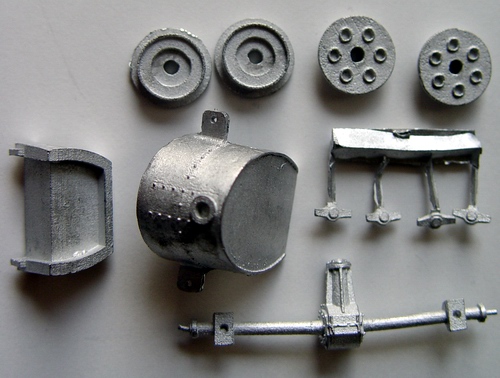 Engine parts are quite nice, although will need some adjustments and cleanup. Engine is very detailed, and I believe, the only version of this Tipo in 1/24 scale.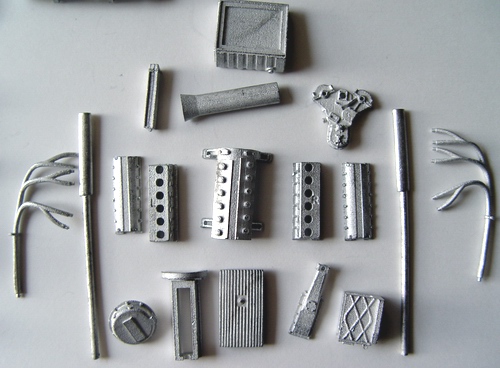 Exterior (hood, trunk) and interior (rear bulkhead, floor, upper firewall, dash, seats, steering wheel) white metal parts. Hood and trunk have great fit to the body, but need major block-sanding and several coats of primer! There is some etching on the surface, at least in my copy. No hinges provided. Interior parts look nice, but like the rest of white metal parts, will need some cleanup.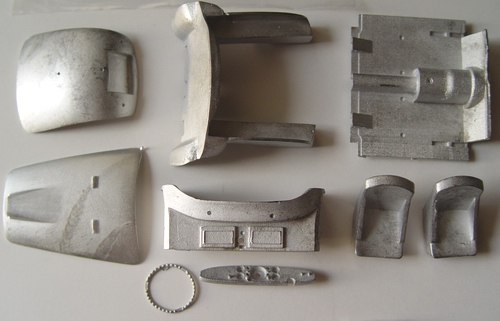 Multiple small details: suspension parts, engine parts, steering rack and linkages, water pump, fuel pump, distributors, coils, etc. These will be really hard to cleanup! Most of them are nice though.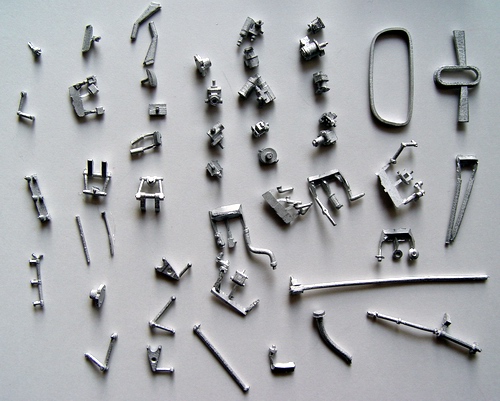 Wheels are smaller than in previous kits (15 inch), but still the same excellent quality - really soft rubber tires with correct wall engravings, beautiful thread, and superb turned rims and hubs.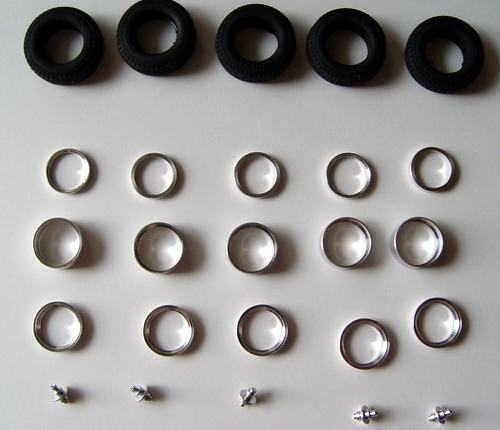 Color instructions are as good as ever, and though written in Japanese with very little English, in my opinion MFH instructions are one of the best in the industry. Mostly correct color guide. The kit is another masterpiece from Model Factory Hiro, and with little cleanup and some corrections will build into a great looking model, probably the best 166MM in 1/24 scale ever. This kit is not recommended to beginners, but seasoned and expert builders will enjoy it a great deal. I plan on building mine as a Le Mans winning #22.
---
Copyright 2004 Alex Kustov. No copying or reproduction in any shape or form without written permission of the author.