Hiro Model Factory/Studio 27 1/24 Ferrari 250 58TR "Pontoon Fender"
---
It is hard to review such a masterpiece as Hiro/Studio 27 new 1/24 scale Testarossa kit. Everything about this kit is almost perfect - amazing number of parts, clean moldings, great photoetched parts, high quality turned metal, nice packaging and good instructions. One thing is not so perfect - its price. But you sure get what you pay for, and for your 25000 Yen (about $200), you get a lot.
The kit box is very nice cardboard box, with model version indicated on one of the sides. Hiro makes three similar version, which differ only by decals included.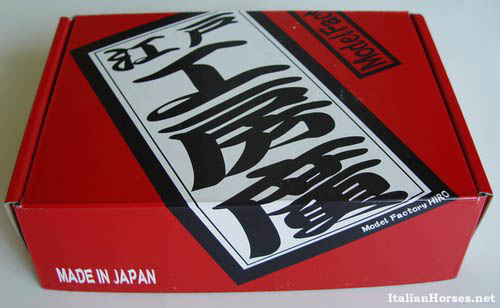 When you open the kit, its padded inside with some foam, and all parts sealed in the plastic box, and body is sealed in a bubble wrap bag. Photoetched parts and decals are sealed in plastic.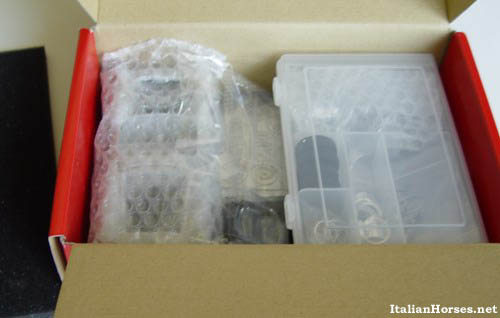 Body castings are almost flawless, very clean and light. Surface of the kit is very smooth, and castings are very delicate and thin. Fit of the chassis inside the body is also almost perfect, with virtually no trimming and sanding required.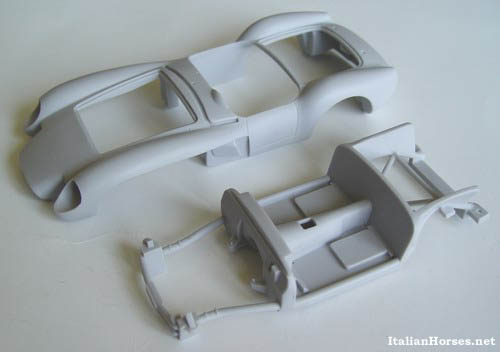 Castings are also very smooth from the inside, which is very unusual for a resin body - it really shows the quality of the kit. There are no mold lines visible inside the body, and body requires almost no cleanup.
Decals are very thin and printed with little clear film at the edges. All correct marking for two versions of the car included.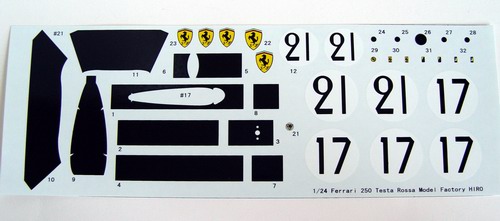 Main photoetched fret - includes all the mesh, grilles, rivets, plates, buckles, handles, wipers, pedals, etc. Sheet metal is very thin, and parts are crisp and nicely engraved. Everything seems to be in a perfect 1/24 scale, and correctly numbered. Attachment points are very thin, and soft metal sands very easily.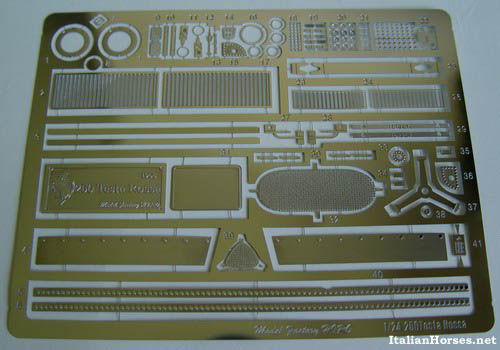 Vacuum formed windshield and headlight covers have doubles, in case you damage one set. Very nice touch, it is very rarely when model companies actually think that you are not a modeling god, and screw up things sometimes, especially clear parts.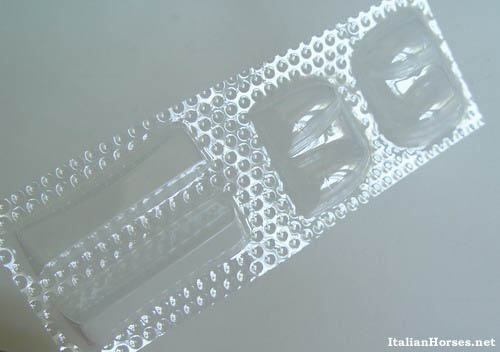 Photoetched frets for wheels with spokes. Each wheels constructed from 6 PE parts, 3 rim sections, turned aluminum hub, knock off and a tire.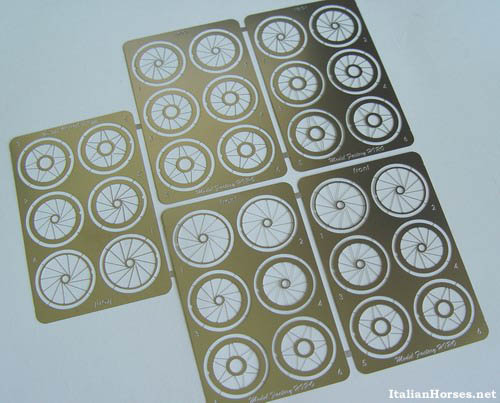 There are five wheels included (one spare that goes in the trunk). Tires molded in very soft rubber, with correct thread pattern and sidewall details. Tire moldings have absolutely no flash, and sit very tight on the rims. Rear tires are slightly bigger than front ones.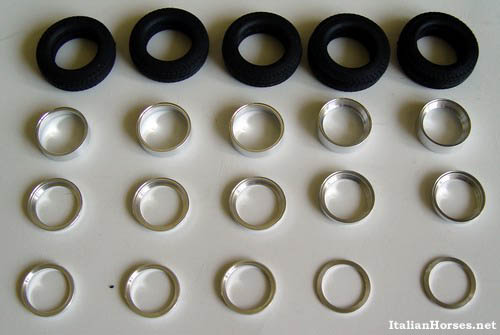 The rest of the kit is cast in white metal. The number of parts is amazing, and the model will be very heavy when completed.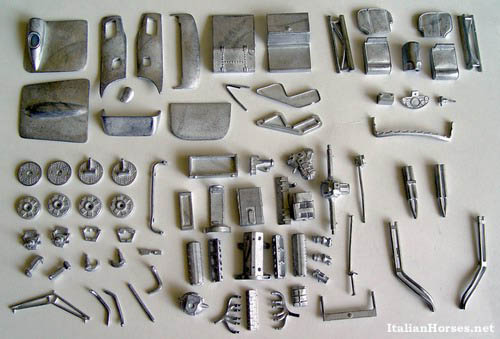 Suspension details. Here you can see brake drums, anti-roll bar, front suspension arms and some other suspension parts.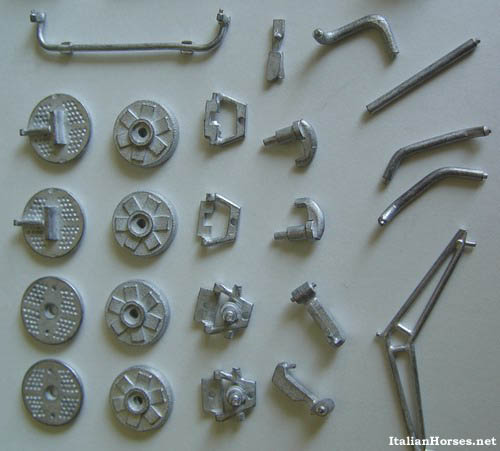 Engine is a work of art - sump, block, heads, cam covers are cast as a separate pieces. There is also distributors, manifolds, radiator, three piece gearbox
assembly, steering linkages, and transaxle.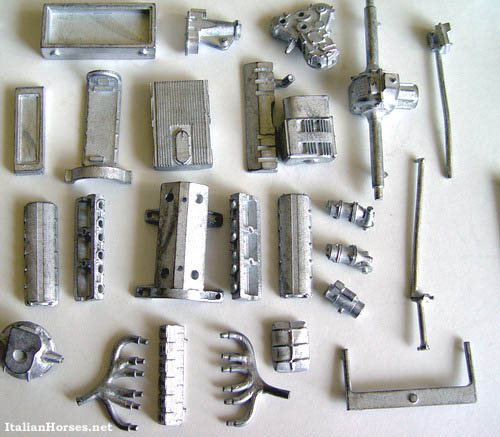 Interior is also very well detailed - four piece seats, instrument panel, steering column, battery, window frame and finally parts of chassis frame.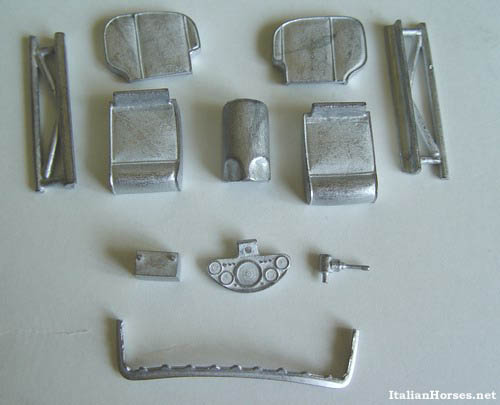 Hood, trunk lid, sides, tonneau cover, gas cap and tank are also cast in white metal.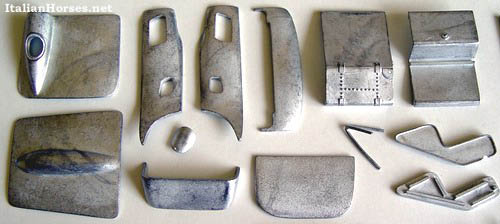 Then there is another bag with small engine and interior details: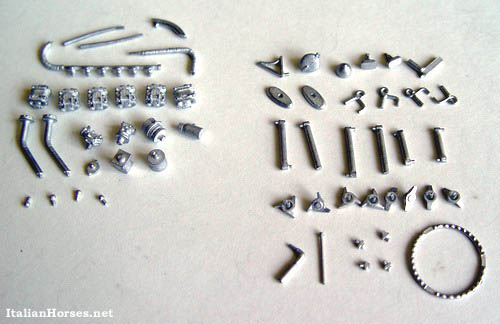 Two types of knock offs, steering wheel rim, some suspension arms, hood catches, gas cap, taillights bezels, pedals, rearview mirror, windscreen support, fog
lamps supports and a shifter.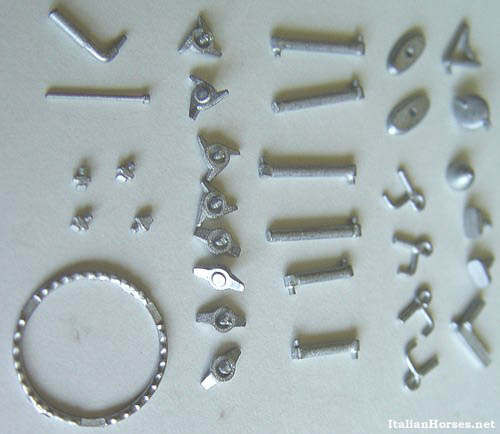 Radiator hoses, fuel lines, 6 separate Webers, oil funnels, generator, water pump, ignition, radiator cap, and some other under hood details.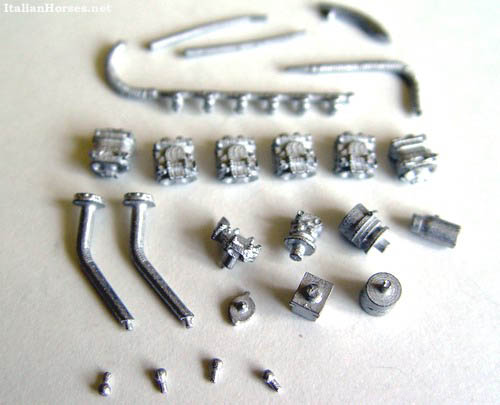 Headlights and fog lamps cast in clear resin, and turn signals provided as tiny turned parts.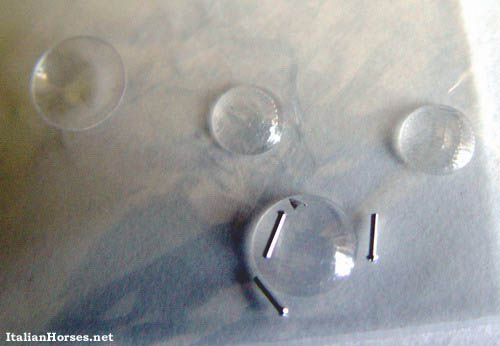 There is also leather-like material (already pre-cut) for all the belts and hood straps, and also some thin wire for ignition leads provided.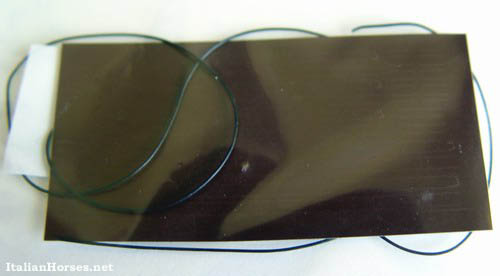 Then comes some screws that holds the kit together, coil springs, tailights, shifter ball, and a metal rod for various rods on the model.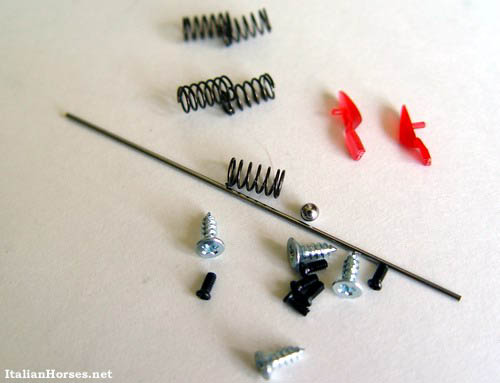 Finally there is turned aluminum carburetor bellmouths, exhaust tips, plated headlights and fog lamps, wheel hubs, and brake drum rings.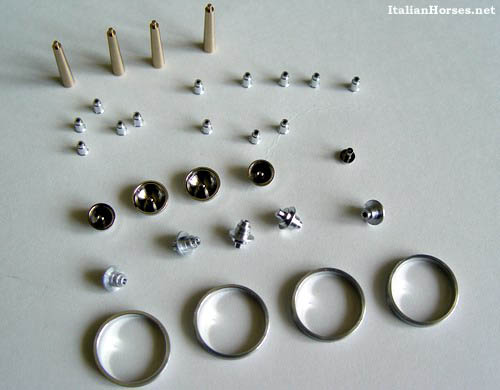 With about 400 part this kit is a true masterpiece, one of the most amazing kits of the 250 series Ferrari ever produced, and definitely most advanced kit of 58TR. Its execution is breathtaking, and quality of molds and castings is very high. Preliminary fit is excellent, and I'm sure it will build into a great looking replica without any serious problems.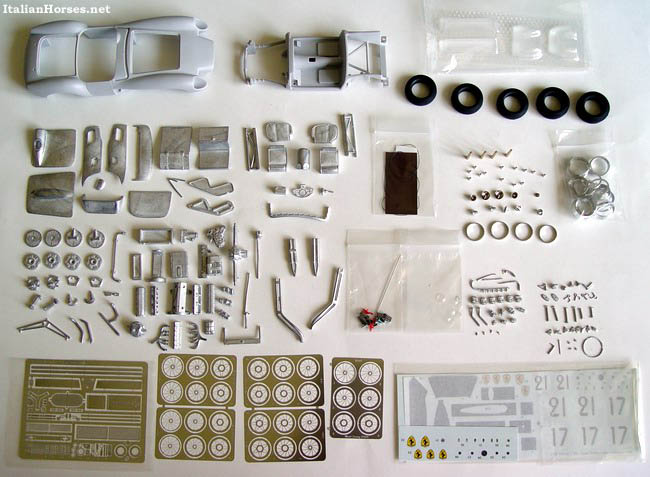 ---
Copyright 2003 Alex Kustov. No copying or reproduction in any shape or form without written permission of the author.