Model Factory Hiro Ferrari 275 GTB Speciale S/N 6885GT
---
Starting with this Ferrari 275 GTB S/N 6885GT Prototype kit, Model Factory Hiro begins a new series of reissues of old Climax kits, tools for which they purchased some time last year. All of the kits are very welcome, since original kits are extremely hard to find, and will cost you an arm and a leg. According to few sources, this reissue is almost identical to the original kit, with slight deviations/additions, Hiro's own design of wire wheels, and better decals.
Once again, the packaging of the kit is Hiro's standard fare, nice sturdy cardboard box, with attractive graphics and listing of the model versions included in the box.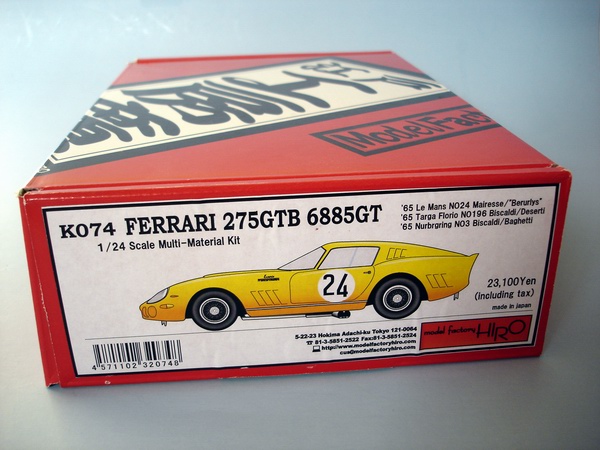 Model parts are wrapped in bubble wrap, and carefully packaged in plastic box and bags inside the box. Everything is protected and sealed.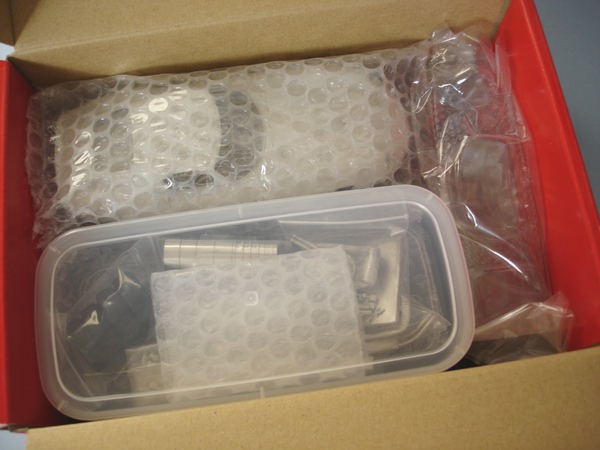 Body is extremely well cast in light gray resin. All surfaces are very smooth, and resin itself is of very high quality. Moldings are clean, without flash or severe mold lines. Proportions seem to be correct, according to the photos in the recent Forza magazine. All details are very crisp.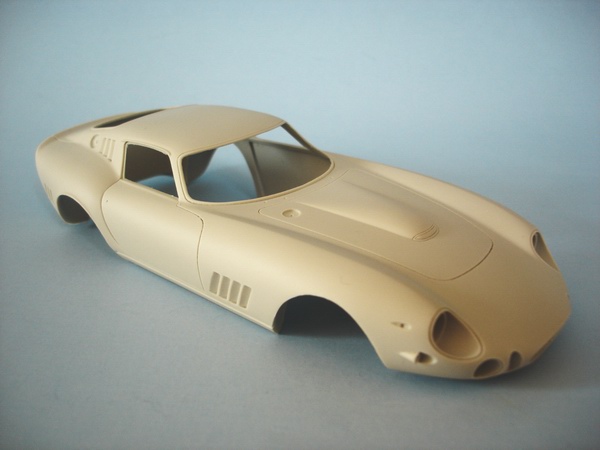 Panel lines are thin and deep enough, though might require some cleaning. The only disappointment is that all the vents are molded closed, and it will be extremely hard to open them up, except maybe the ones on the sail panels. Still a very impressive looking body. Insides are nice and smooth too, as we used to on the kits from MFH.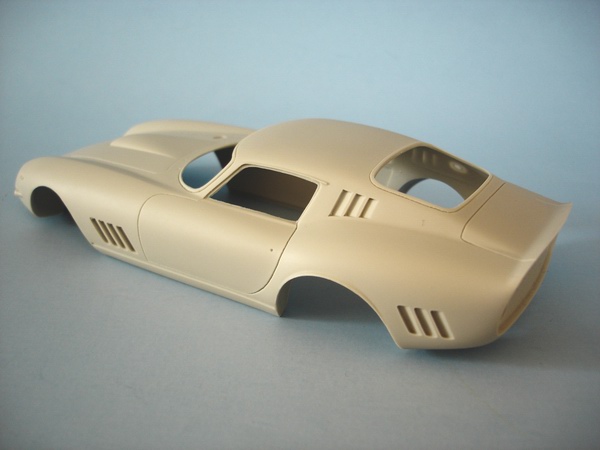 Chassis/interior is a one piece molding, and though very simple, is extremely well made, and fits inside the body perfectly. Underside has bits of the chassis frame molded in, and an oil pan. There is also few suspension details, and a name of the model/maker.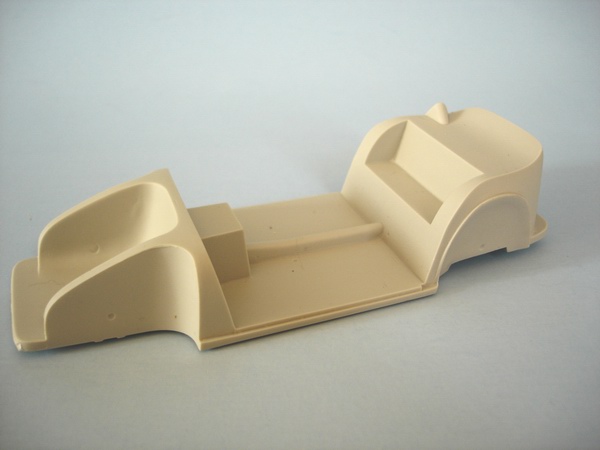 There are two sets of clear parts provided in the kit. I think this is really great that MFH tries to include as many clear parts as possible, knowing how easy it is to screw them up during assembly.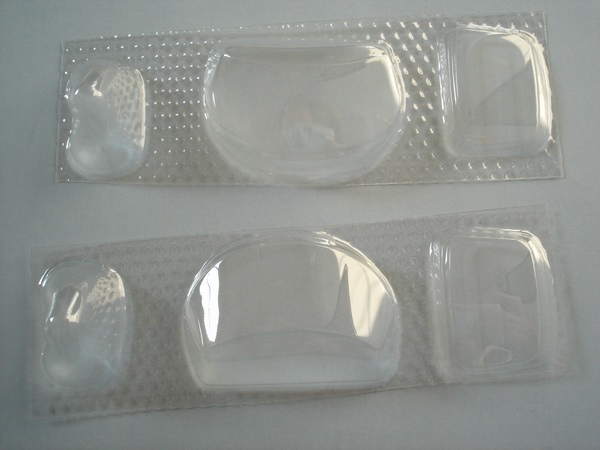 Small bag with turned parts contains usual high quality brake rotors, headlight bezels, wheel centers, turn signal stalk, and few other small parts.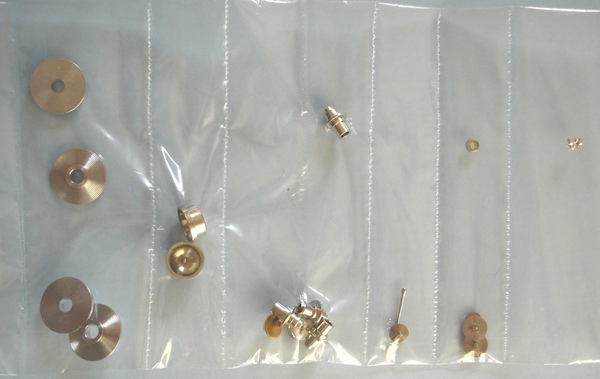 Each rim is constructed from several turned parts. Tires are made from soft rubber, and have great thread and correct Dunlop markings on the sidewalls.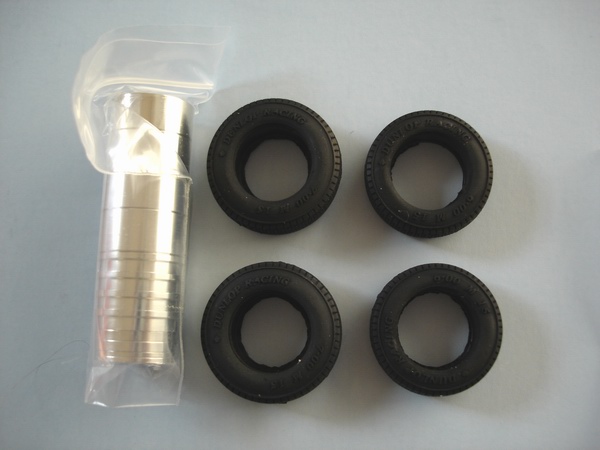 Then there is a piece of clear plastic for the side windows, headlight lenses, taillights, blinkers, right-hand drive dashboard, and a piece of square wire for the body trim.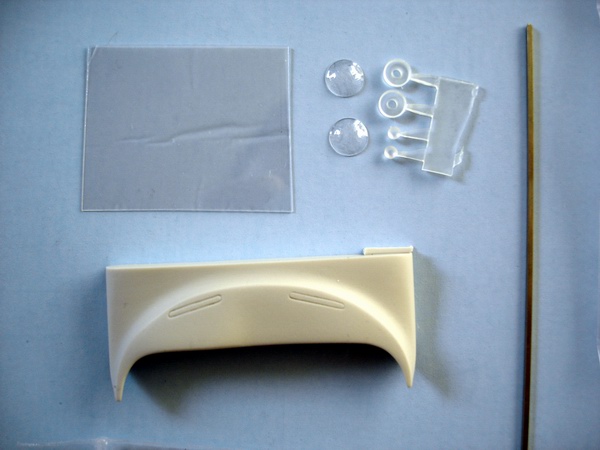 Last and smaller bad contains wheel axles, few pins and rivets, and a set of screws to attach the chassis.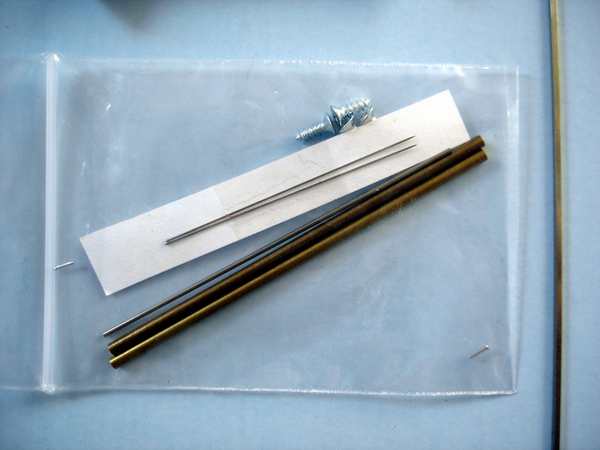 Photoetched fret is very impressive, and comes on a rubber backing which makes parts so much easier to use. Fret contains door panels, dashboard face, headlights and windows trim, wipers, mudguards, and few other small interior and exterior pieces.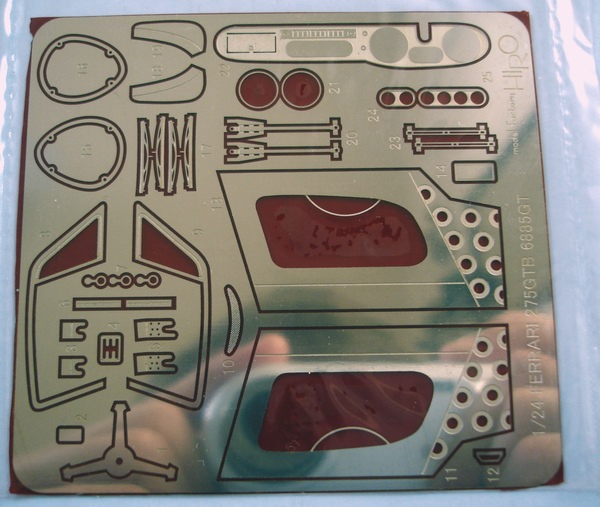 Finally, there are 4 small photoetched frets with wheel spokes, two for front wheels and two for rears (different diameter). These are usual Hiro wire wheels.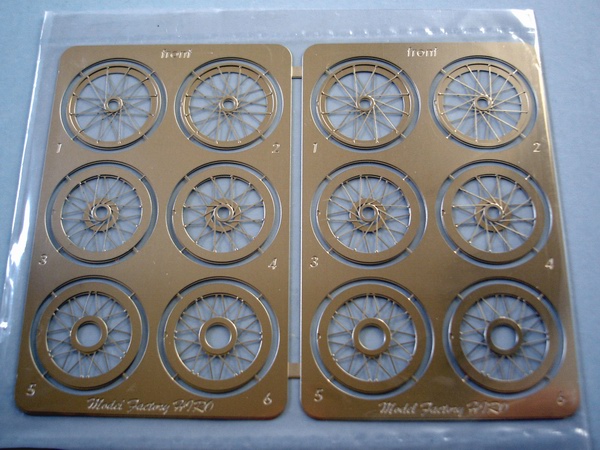 Decal sheet is nicely printed and registered, and provides all correct markings for 3 versions of the car. There is very little clear film around the edges, and from my experience with Hiro decals, they are very opaque and work well with decal setting solutions.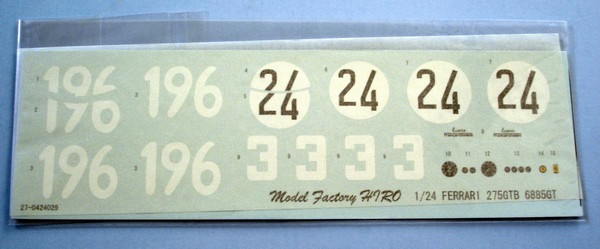 There are not very many white metal parts in this kit, but the ones that present are of very high quality. Seats are extremely well made and cleanly cast.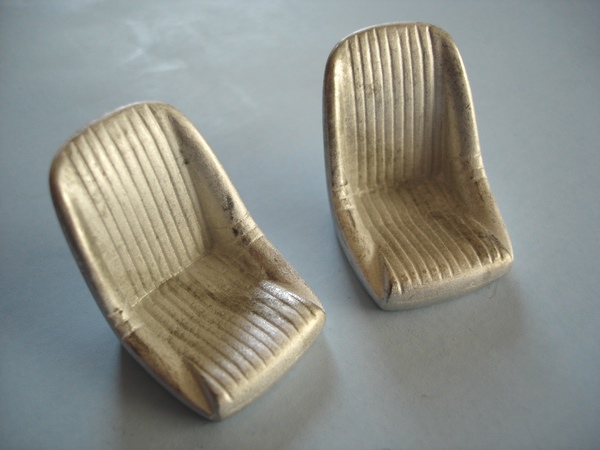 There is also a cover for the rear axle that has parts of the rear suspension and transaxle molded in, exhausts, and a set of knock offs.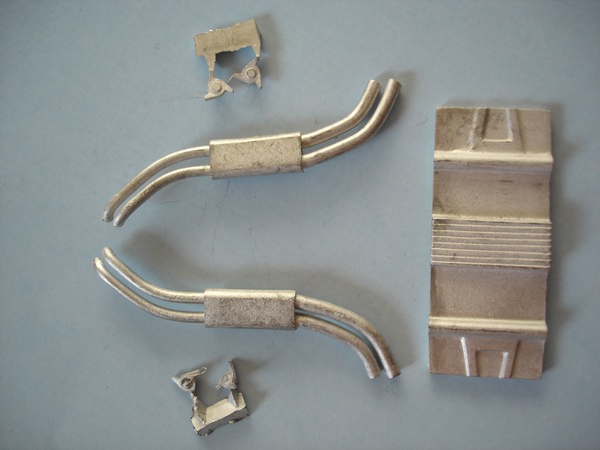 Finally, there are a small bag with white metal parts, mostly small interior and exterior pieces.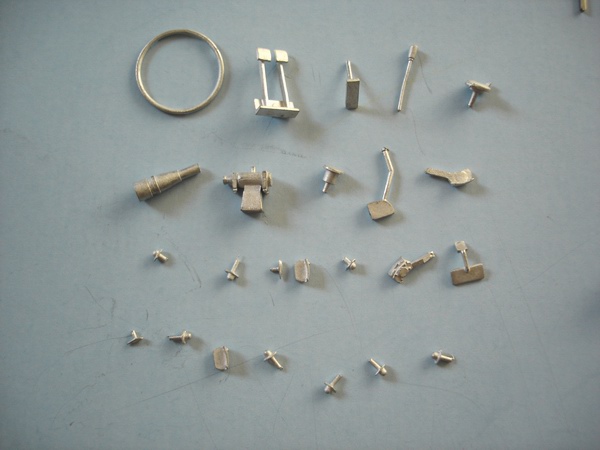 The kit is very simple, and parts count is not very high, which makes it a very expensive curbside! Though the parts that included are of very high quality and I'm sure the kit will build into a very nice replica of the very rare and important racing Ferrari. Aside from the high price, the kit is highly recommended to all levels of modelers, and will be especially great as a first resin kit.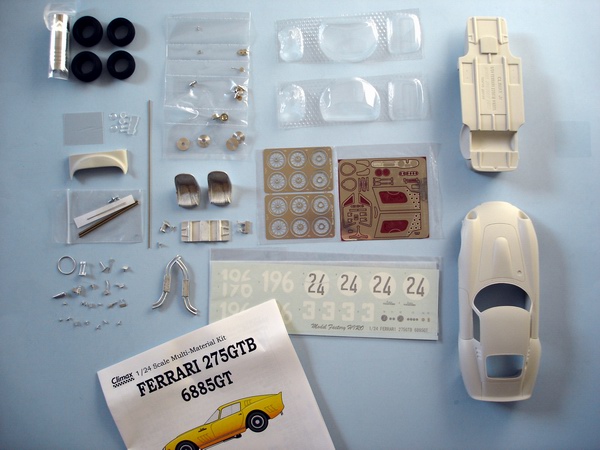 ---
Copyright 2005 Alex Kustov. No copying or reproduction in any shape or form without written permission of the author.