MSM Creation F50 GT Transkit
---
Ever since MSM Creation announced their F50 GT transkit, I was waiting for it. I always wanted to build this car, but Museum Collection transkit was out of reach, and Scale Productions was way too much work to make it into accurate replica. Finally the transkit was released and I have ordered it right away. When I got the kit....I was not very impressed, and even disappointed a little bit. Its not a bad transkit, and obviously has a potential, but the quality and execution is just not worth the $$ in my opinion. I'll let you be the judge.

Packaging and instructions are very nice and clear: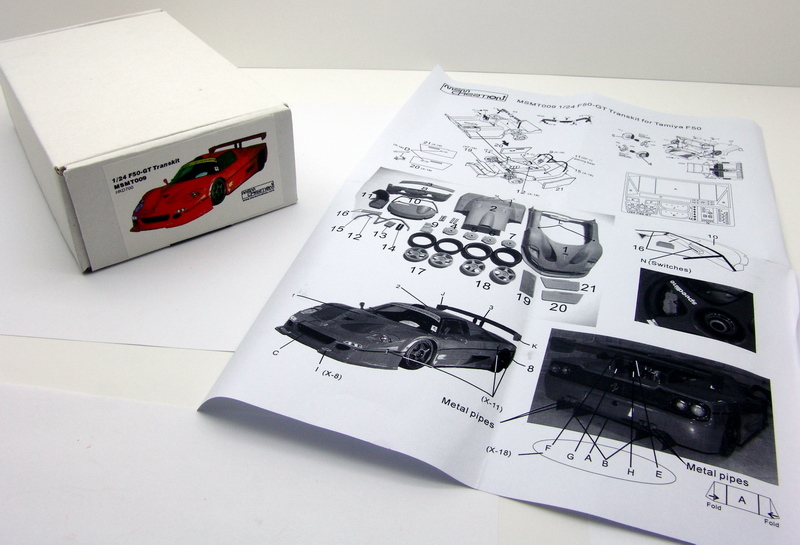 Castings are made from light color resin (which is a plus), fit good and look nice and smooth from a far....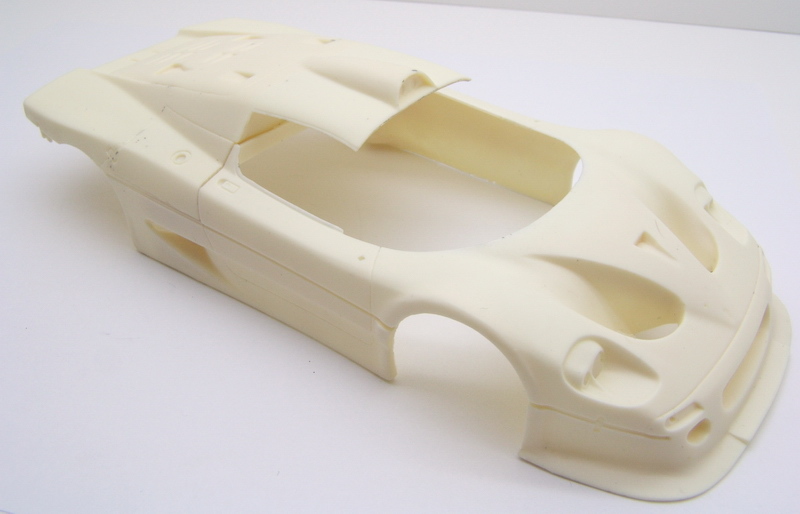 ...but at closer inspection they reveal a lot of flaws....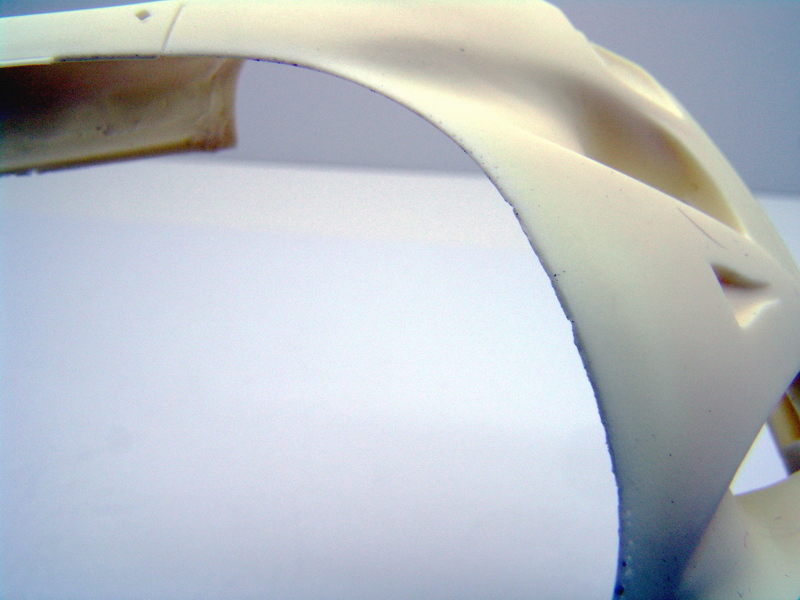 Resin is full of tiny bubbles, and thin edges are all messed up...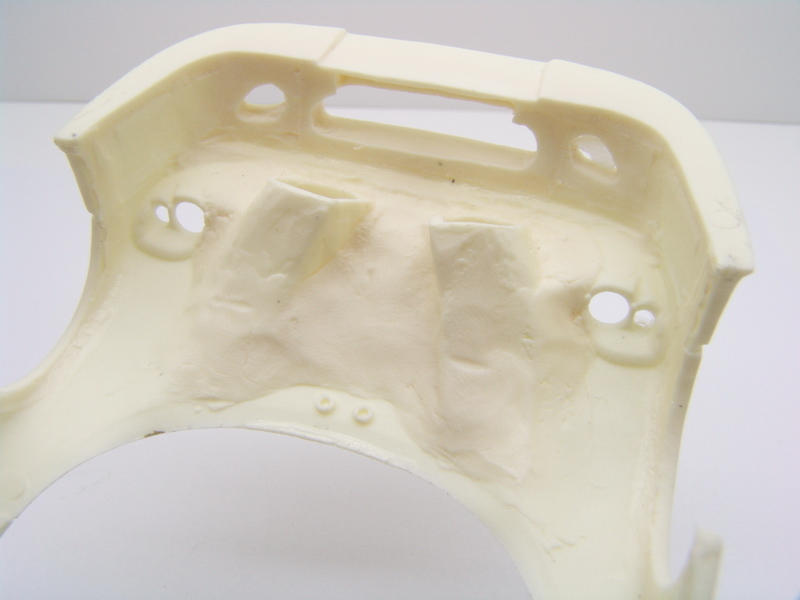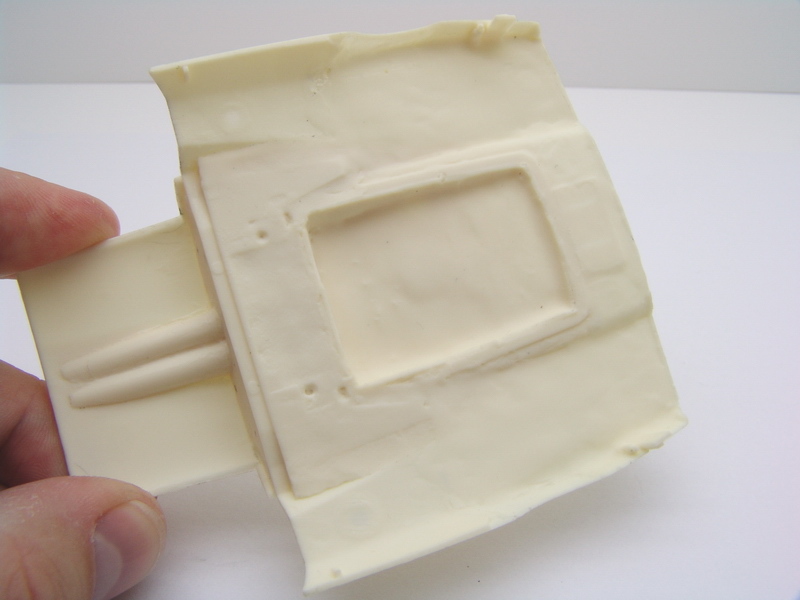 Modifications that were made to original Tamiya kit were made kind of sloppy, messy even. And you simply can't make the engine lid removable without a lot of work - look at the thickness of that thing! And the most interesting piece in F50GT is its engine! I simply can't imagine building it as a curbside!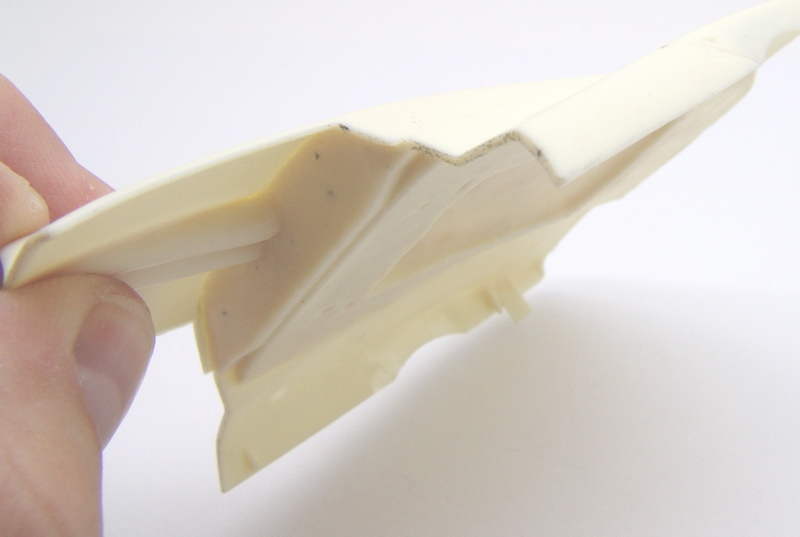 Tires, P/E, and decals are all nice and high quality stuff: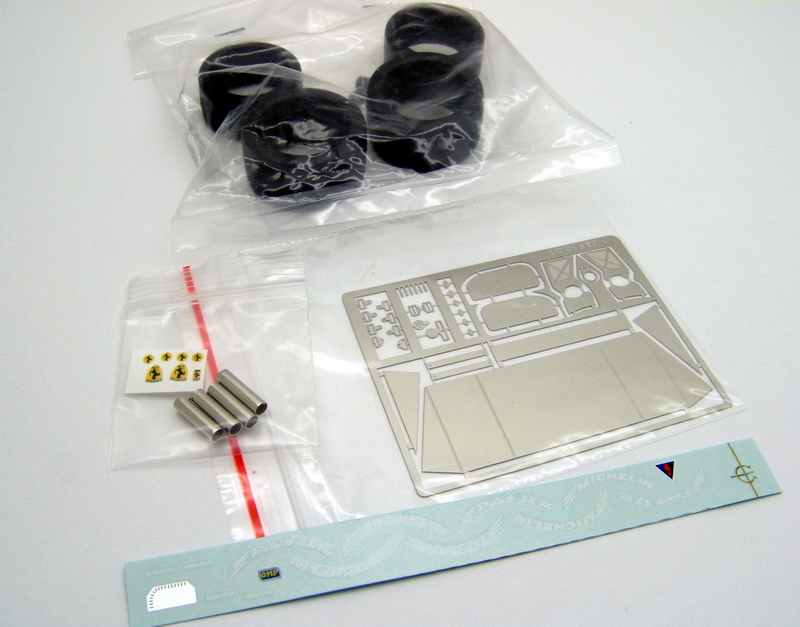 The rest of the parts are more or less ok, rear bumper is a bit of a mess too, but most castings are clean and nice.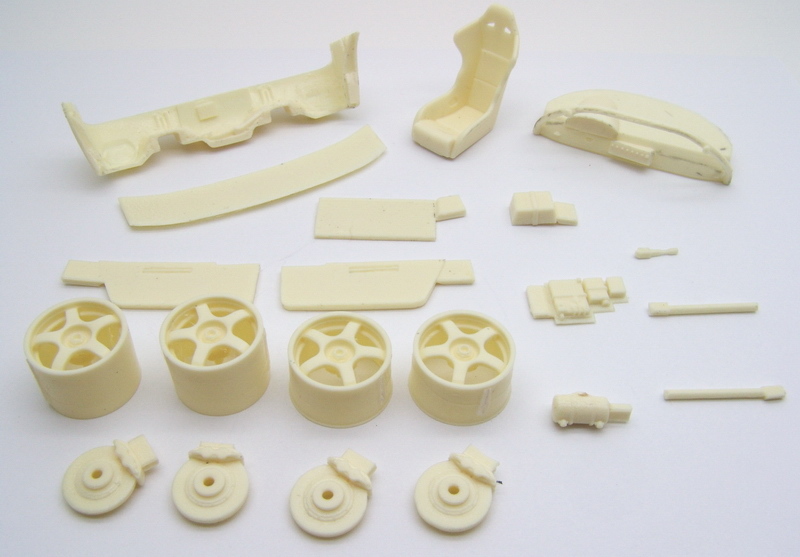 My copy is missing roll bar too. Overall, its better than nothing, and I applaud MSM for actually making the transkit, but for the quality, it should be cheaper.
---
Copyright 2007 Alex Kustov. No copying or reproduction in any shape or form without written permission of the author.