Museum Collection 1/24 Ferrari 365GT4/BB
---
As with the Daytona, three series of Boxer racing cars were developed by the Customer Assistance Department at Maranello. They were available to anyone wealthy enough to buy one for use in national and international endurance racing. Additionally, there were also a couple of semi-official GT4's (s/n 18139 and 18095) built, these two cars predating any factory involvement with a BB competition program. Both cars were built by Luigi Chinetti's North American Racing Team (NART).
The first racing Boxer was s/n 18139 and preparation of the car began over the winter of 1974. The plan was to participate in 1975's Daytona 24 Hours and shortly after that, the equally prestigious Sebring 12 Hours, where it actually finished a creditable sixth overall. In 1977, Chinetti brought the car to Le Mans under 75 and it took 16th overall, 5th in IMSA class.
Japanese company Museum Collection is not the first to release a kit of s/n 18139 in 1/24th scale, and it is not their best effort either. The car was previously released by Gunze Sangyo, and even before that by Airfix (later re-boxed by Nichimo, Bandai, and then Chinese knock-off Allway). Marui Tokyo also made their own version if the kit, releasing both racing version, and "road" version that never actually existed in 1:1 scale. Even Entex made this car in plastic, although it is definitely smaller than 1/24 (close to 1:32 scale), even though it says so on the box.
Museum Collection is mostly known for their decals and photoetched sets/transkits rather than full kits. The kit was one of their attempts to get into the kit market, but after releasing just few kits they turned back to P/E and decal manufacturing.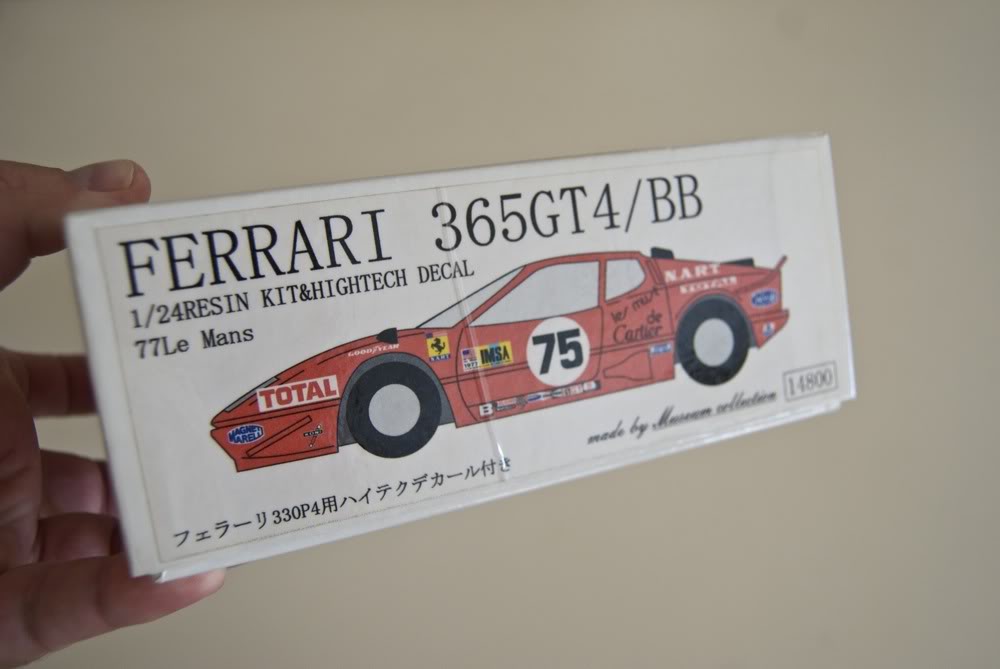 The kit is packaged in nice cardboard box that shows original price of 14800 yen (about $150). There are not a lot of parts in that box though for your $$. Let's take a closer look: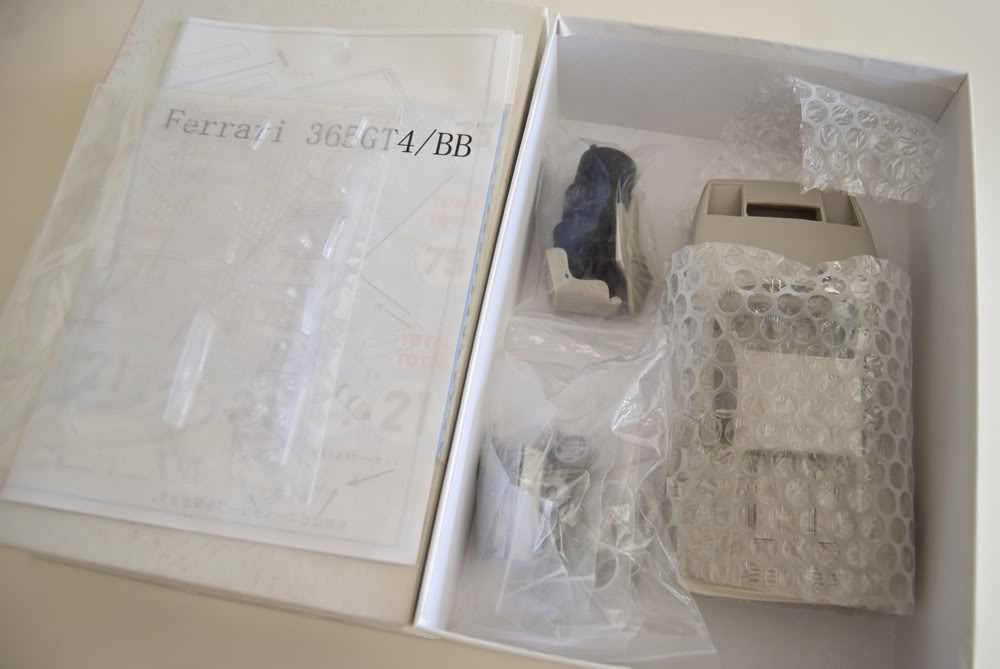 Decals are VERY nicely done. I think this is one of the best aftermarket decals sets I have ever seen. MC calls them Hi-Tech decals, not sure why but they are very nice. Clearly registered and very opaque while rather thin at the same time. Instructions are very simple but easy to follow.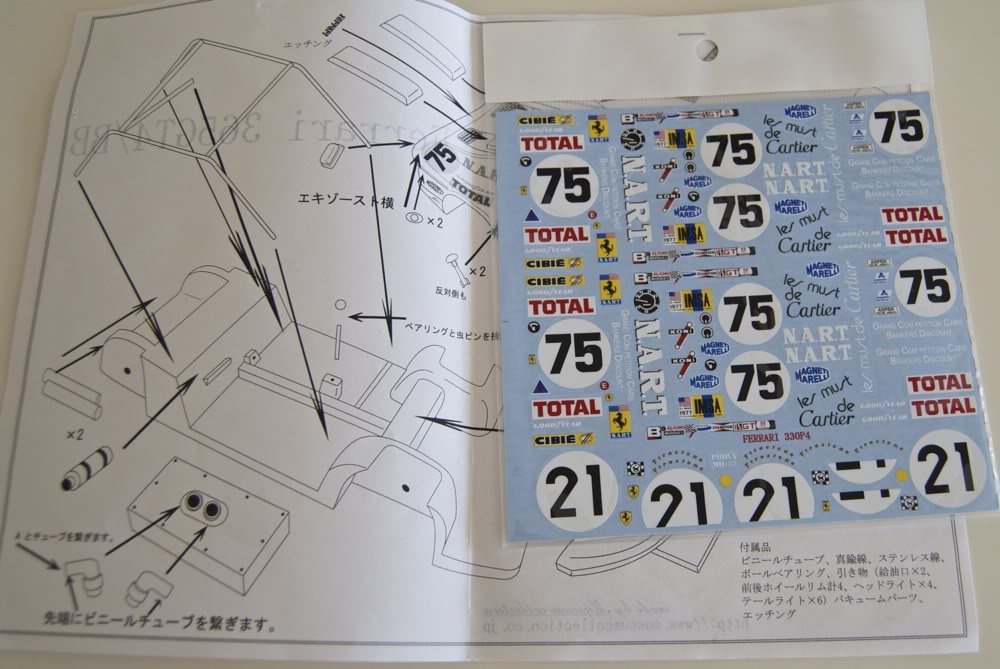 There is a simple photoetch fret packed together with instructions and contains few small details, like mesh and winglets, and emblems and badges. Vacuum formed clear parts and windows are nicely done and very thin.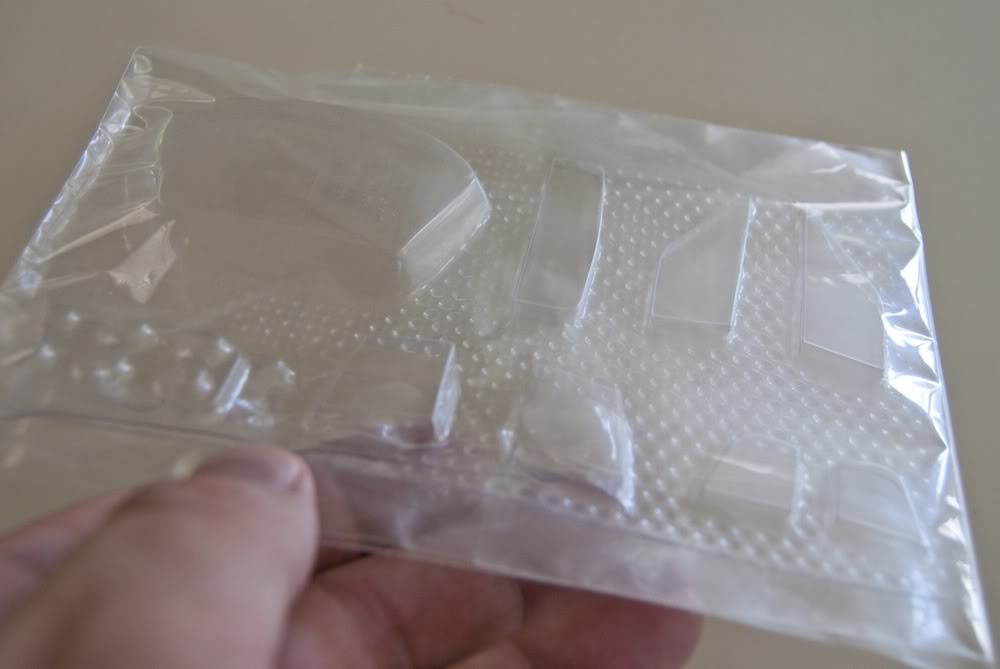 The body is a nightmare though. It is not so much the little mistakes, it is just the quality of the casting itself. Look at the headlights! Clearly, the master was rushed into production. Panel lines are crooked, and there is lots of flash everywhere. Resin quality is good though, no bubbles or other casting imperfections.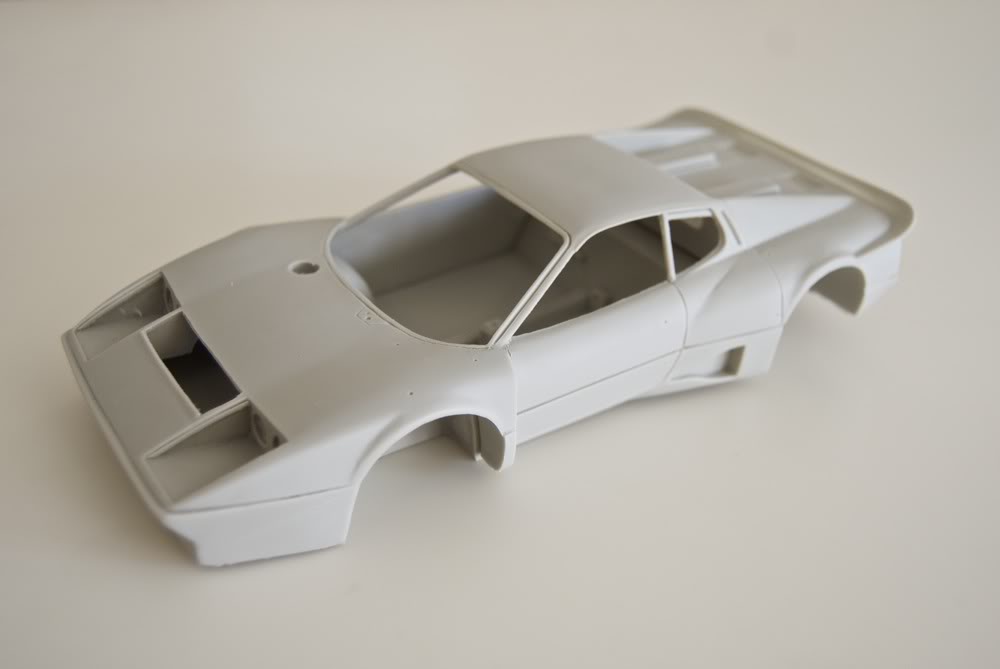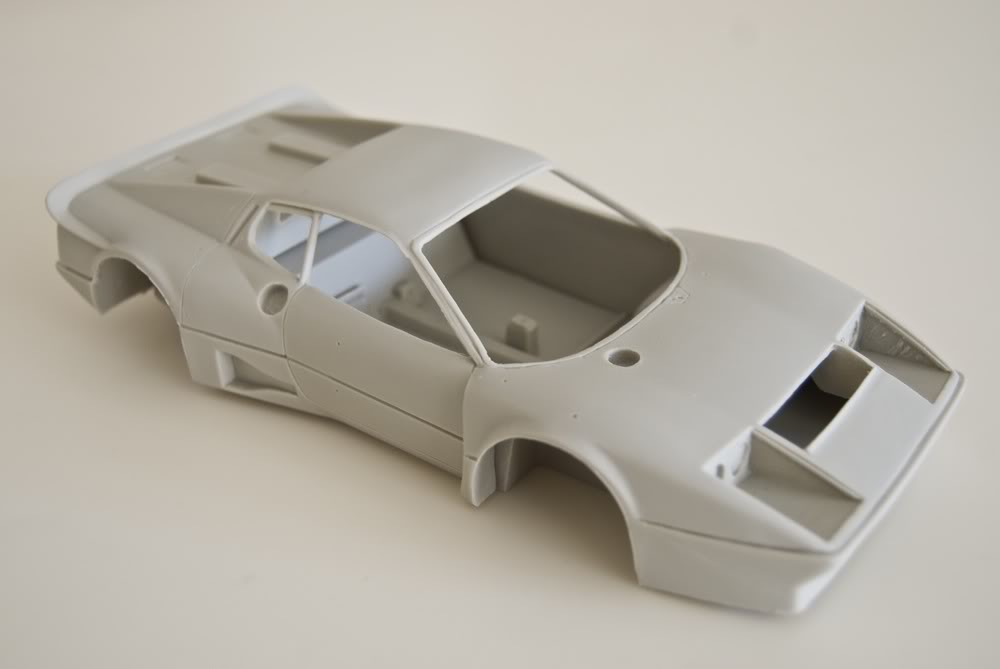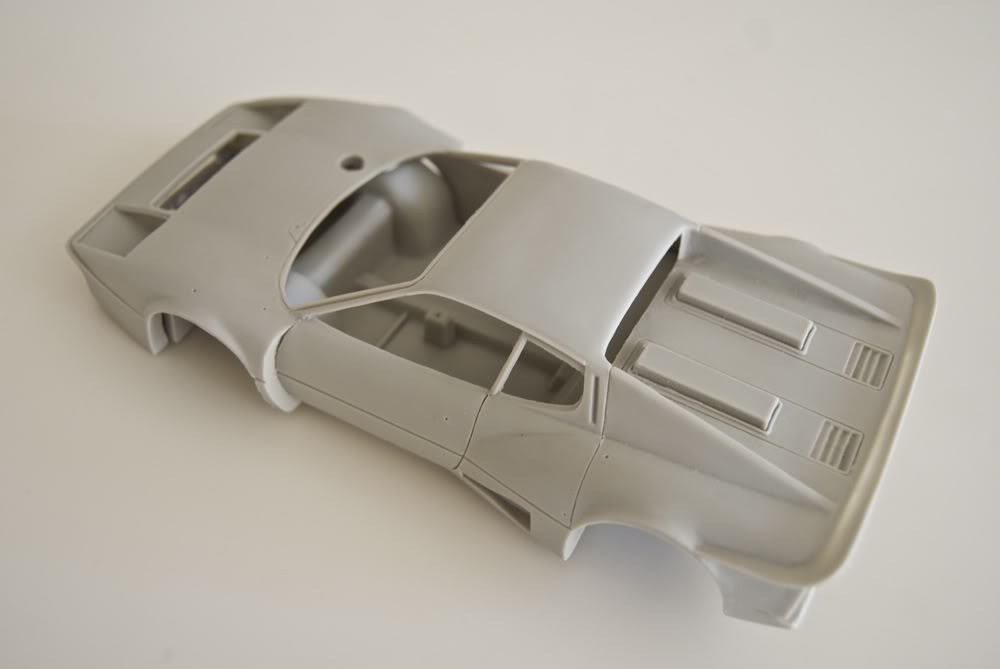 Chassis is very simple (like so many of these kits) with no detail to speak off (well, except that little engine piece molded at the bottom). While cooling fins on the engine shows that MC had the technology to make great and clean castings, it also shows that poor preparation of the master.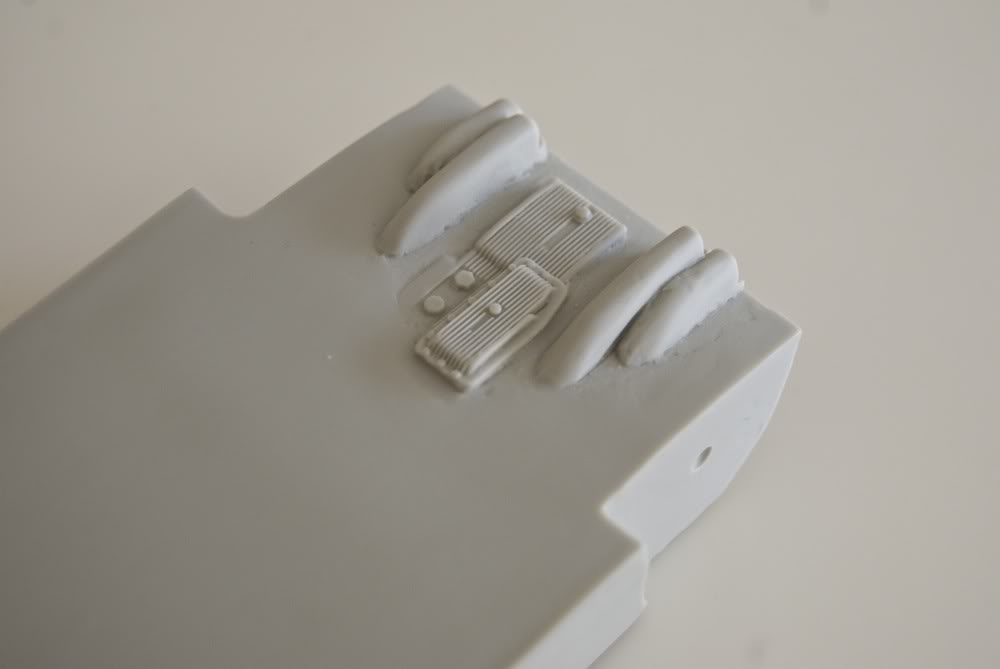 Rims and multiple lights are made from turned aluminum and look very good. Tires are solid sleeks or rather good quality. There is also a dash and a seat.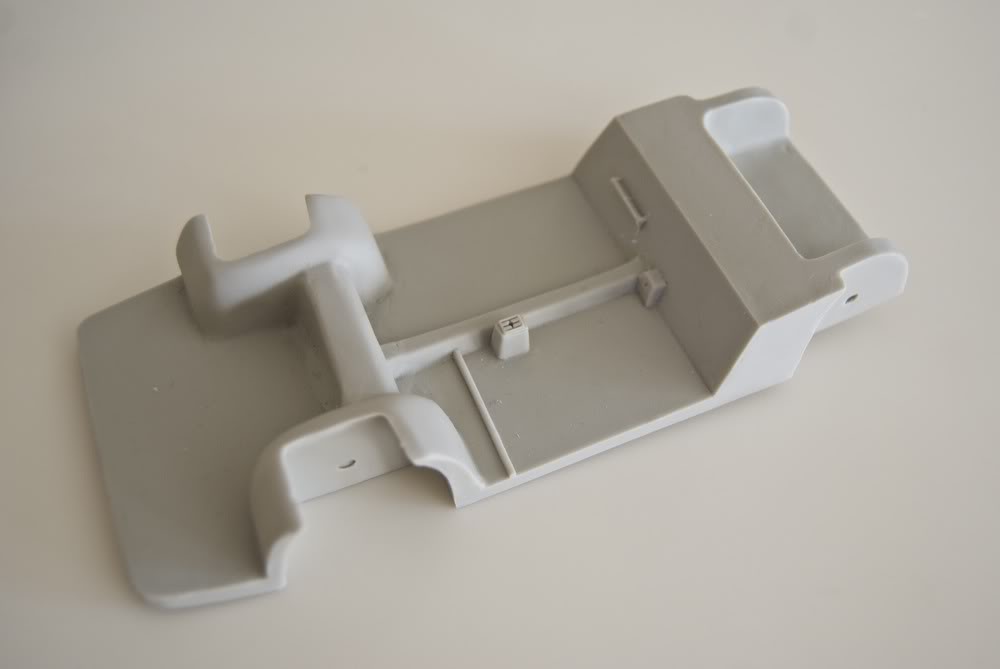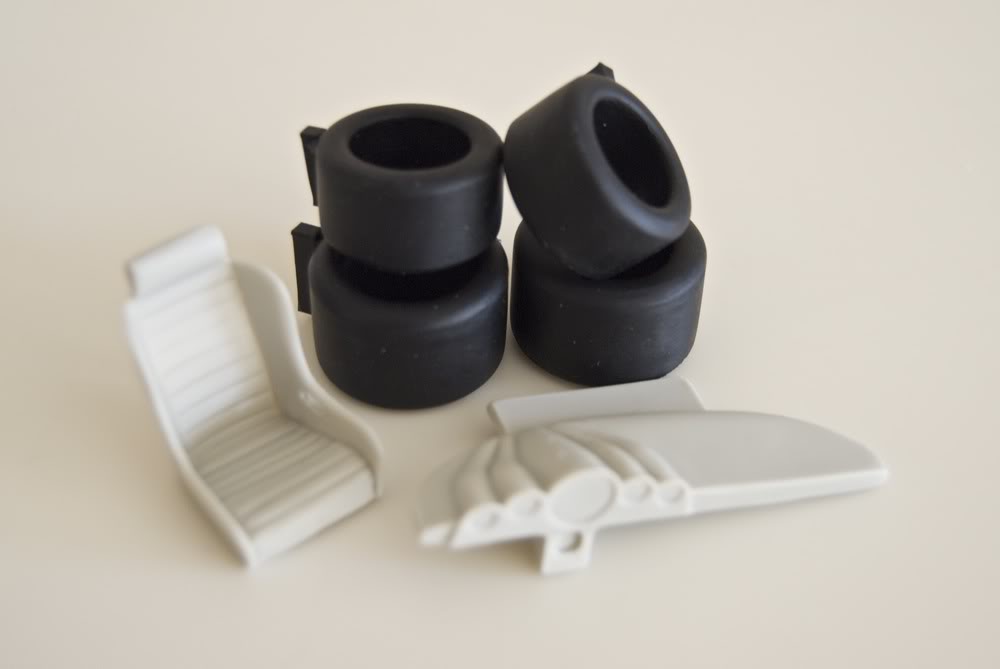 The rest of the parts are white metal – wheel inserts, brakes, interior pieces, and roll cage/axles. All very average quality and barely useable for a serious buildup.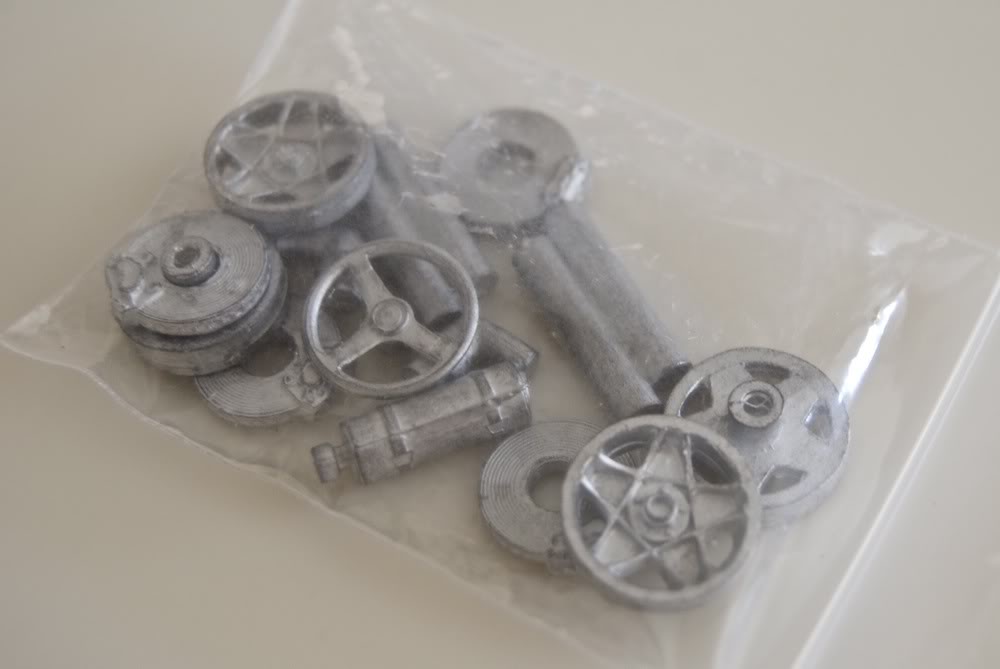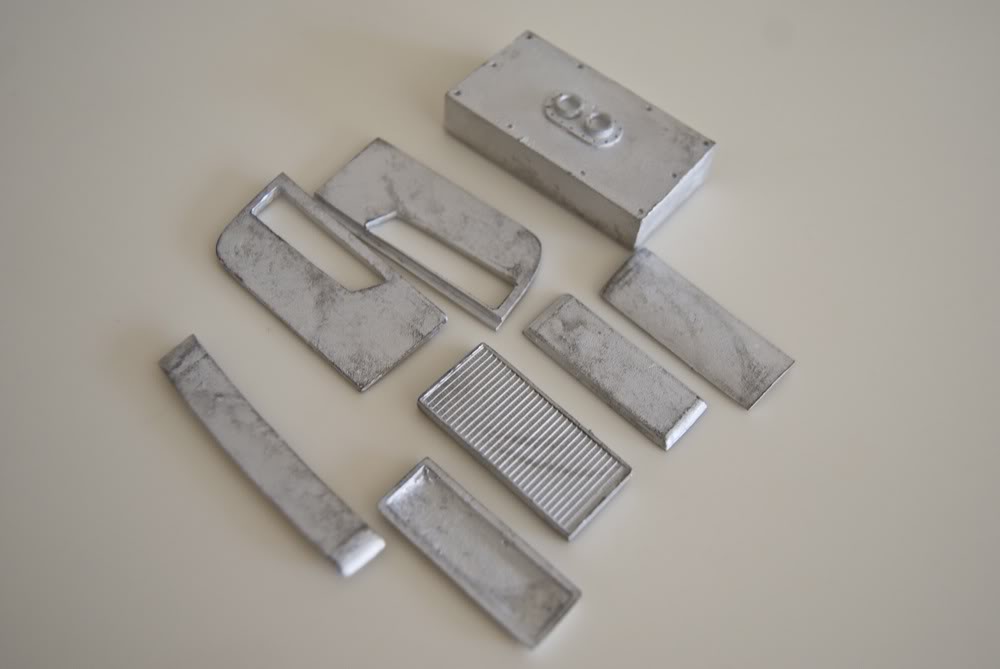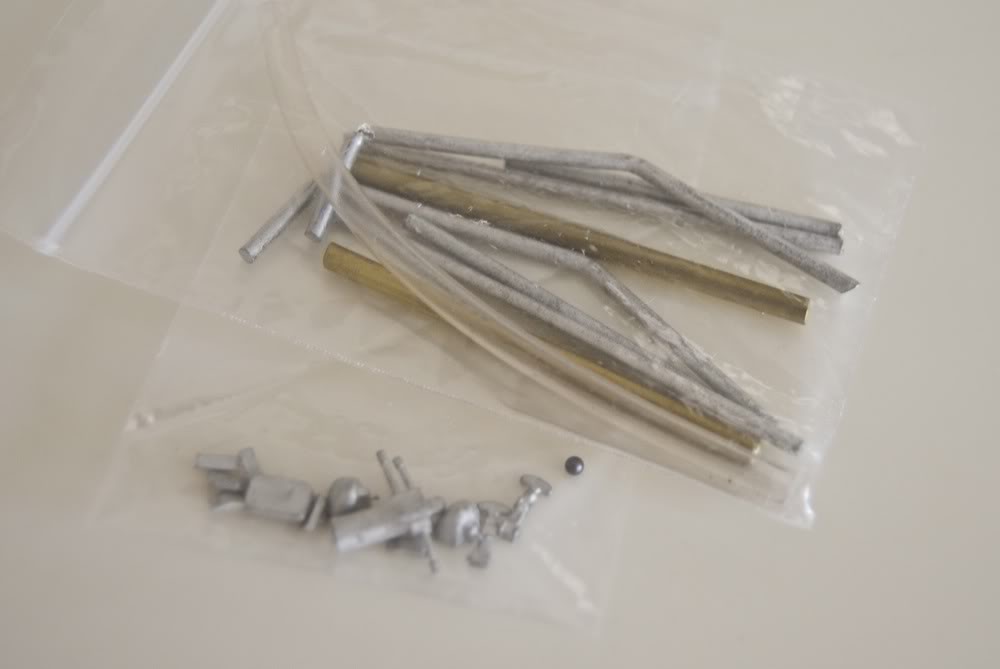 While this kit is not very detailed and not easiest to build, it is the most accurate kit of the car as far as proportions go. It will require quite a bit of work to make it into a full detail, but for a quick curbside build, will more that do the job. Museum Collection still exists and they produce many products, but this kit is long out of production and very hard to find nowadays.
---
Copyright 2010 Alex Kustov. No copying or reproduction in any shape or form without written permission of the author.