Studio 27 Ferrari F40 GTE "Shell"
---
To tell you the truth, I was really surprised when I learned that Studio 27 is going to release another racing F40 kit. Come on! F40 was kitted in many forms, and almost any version could be made from existing kits and aftermarket parts. Yet, Studio 27 decided to make another kit (there are few different decal versions). I guess they want to fully explore their Ferrari license.
The kit is packaged in standard Studio 27 box, very similar to the MFH boxes, and parts are packed in plastic bags and stapled to the box. Bubble wrap and peanuts everywhere, so everything was in good order. There is even a Ferrari official product sticker on the box.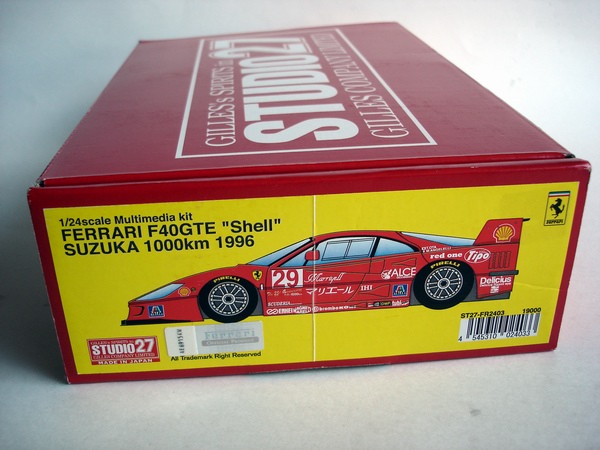 Body is molded in dark gray resin, and looks pretty accurate to me. Surface is not as smooth as on recent Hiro releases (resin feels somewhat grainy). Small details are not very crisp, and some of the details look a bit soft to me, especially vents and window trim. Body is a bit thick, but insides are clean and neat, and overall impression of very pleasing. A bit of flash here and there.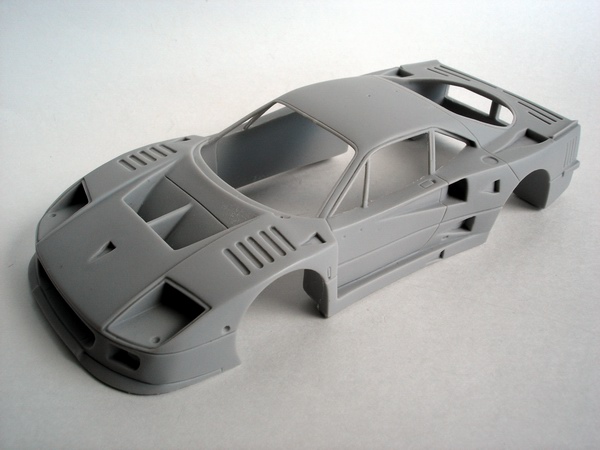 Chassis/interior are molded together, and there is also parts of the engine block in the back. Most details look a bit soft to me, as if they were intentionally smoothed and sanded, no sharp edges. Moldings are clean though, no flash or severe mold lines. All in all - typical Studio 27 quality!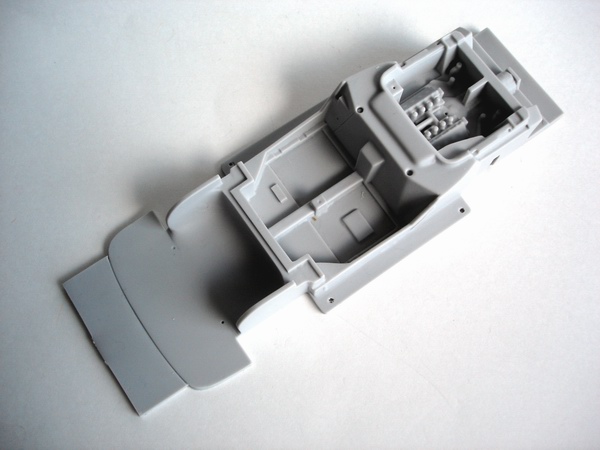 For some reason I always liked Studio 27's photo etch. Yes, even though it is always so shiny! But the quality of all the detail and depth of the etching just can't be beat. This fret is no exception - it is loaded with detail and excellent etching. The fret itself made from usual soft metal, and will pose no problems whatsoever with removal and cleanup of P/E parts.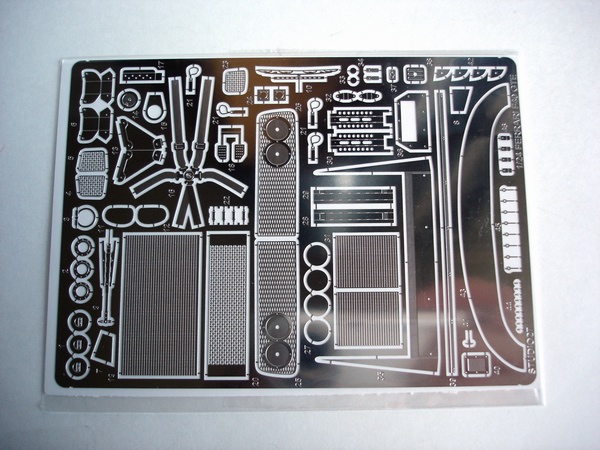 Kit also included Studio's standard seat belt photoetch set which contains hardware for both 1/24 and 1/20 models and has enough pieces to make few harnesses.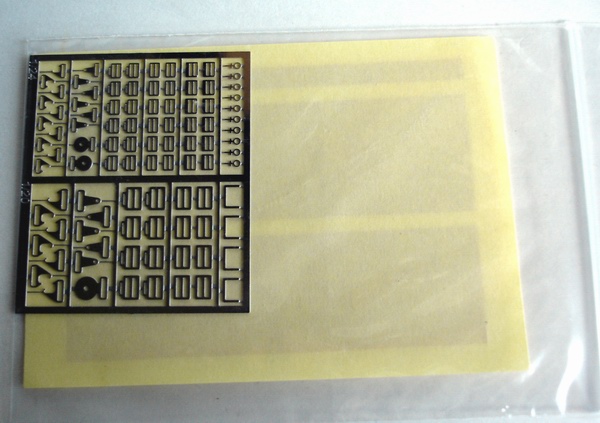 Also in the same bag there are stickers with harness maker's emblems/logos, and a piece of red adhesive-backed cloth for the belts. Nice set.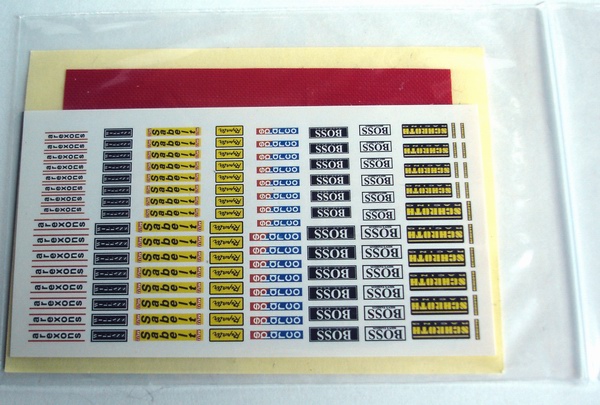 Decals are excellent, as is the case with almost all S27 decals. As far as I can see, the decals are complete for two versions of the car - ##59 & 29. Decals are very opaque, and have very little clear film around the edges. They are perfectly registered as well. From my experience, Studio 27's decals are very easy to work with and work great with decal setting solutions.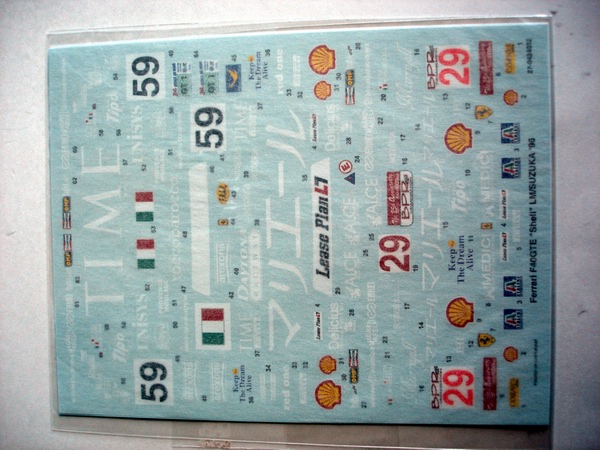 One thing that I was really impressed with was the way Studio 27 did the instructions in this kit. We used to expect very sketchy instructions with only Japanese symbols from many Japanese kit manufacturers, but Studio 27 is really raising the bar with this one. There is a very well written instruction sheet, with detailed steps for cleaning, painting, and assembling the kit written in very easy to understand English. There are even few detailing and finishing tips!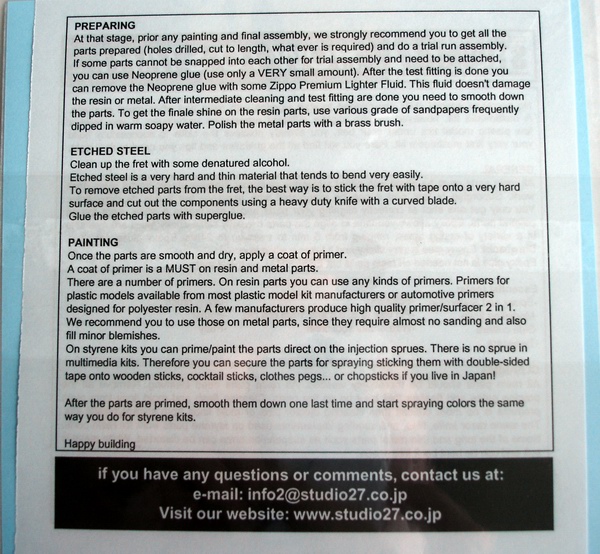 Instructions are very well drawn and have all markings in English, as well as correct color and decal placement guides.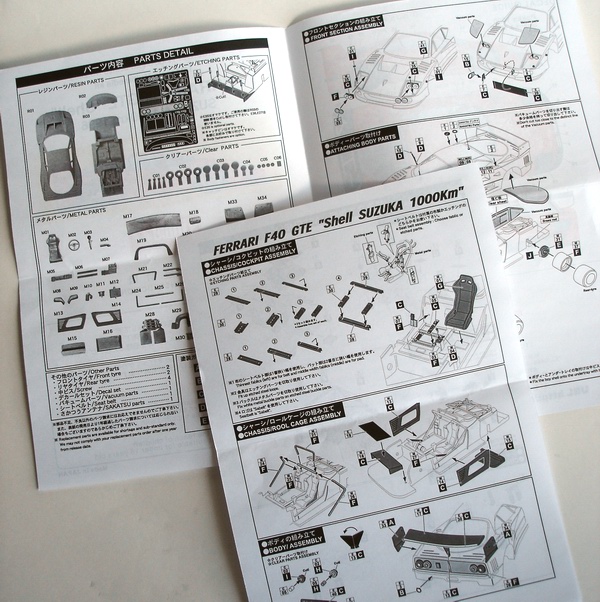 Now to the white metal parts. Wheels are not very good. I would really prefer if they made them from resin! There are quite a bit of flash and irregularities on them, and it will be really hard to clean up, and even harder to polish out.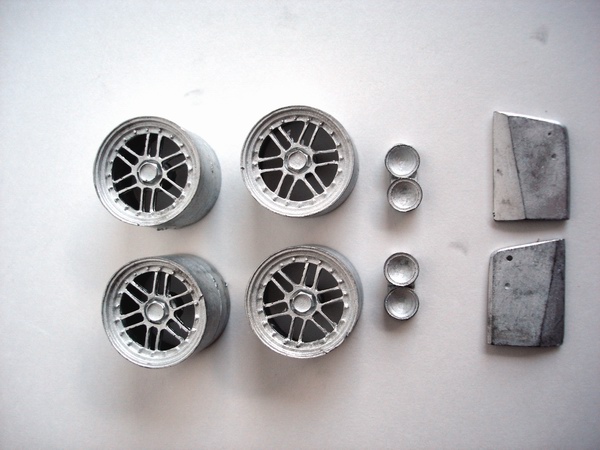 Windows are provided as vacuum formed parts, sealed in plastic bag to prevent scratching. Only one set of clear parts in included.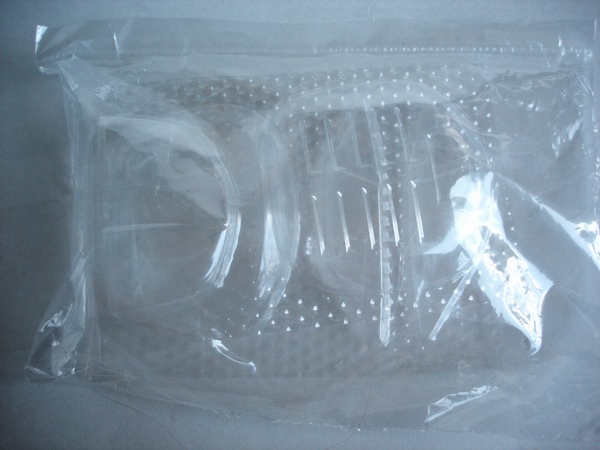 Then there are metal wheel axles, and a set of small screws to attach chassis to the body.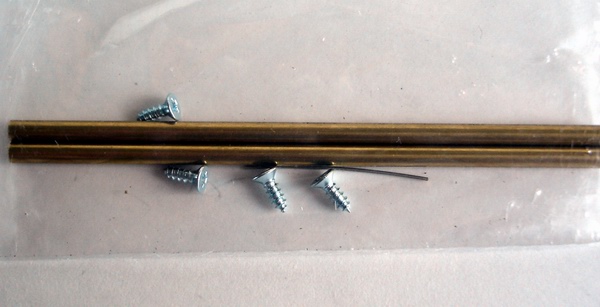 The rest of the kit parts are made from white metal - there are wing, door panels, seat, intercooler and turbo pieces.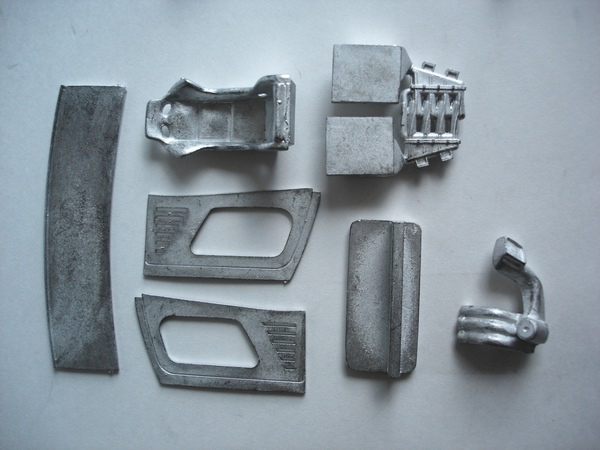 Roll cage must be constructed from several white metal pieces, and from my experience it is not a good thing! There are also a set of disk brakes, fire suppression system tank, steering wheel, mirrors, and few other small details in white metal.
Slicks are made from soft rubber-like material, but have a huge mold line in the middle, and a big piece if rubber "tree" on the outside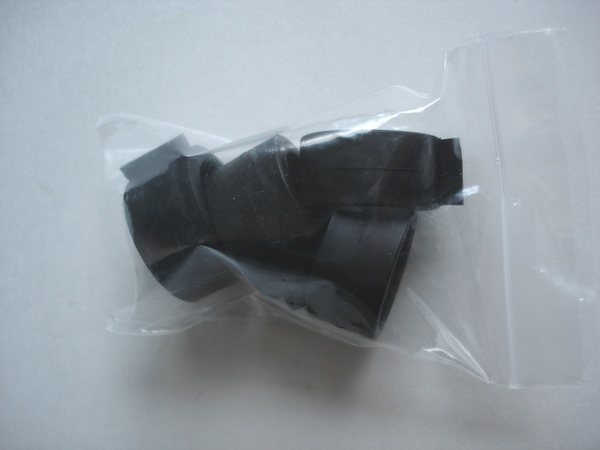 There is a small bad with a piece of clear plastic for the side windows, and a very nice turned base and antenna for the roof.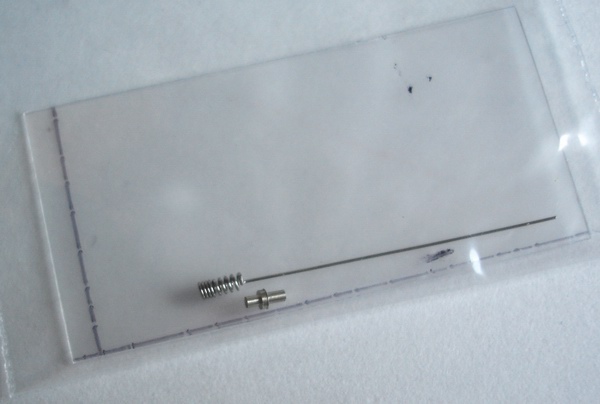 Finally, there is a resin dashboard, and a bunch of parts molded in clear resin for all the lights and blinkers.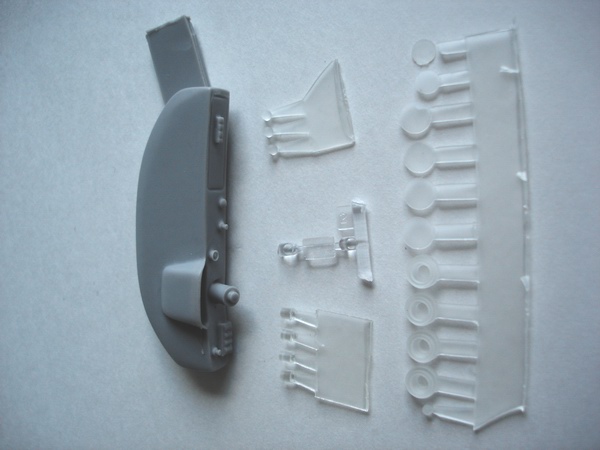 Even though the subject was kitted before, I think this is a very solid effort from Studio 27, and certainly a very nice kit. The price is on the high end, especially for a curbside kit with no suspension detail and simplified interior, but it will build into a great looking shelf model. These kits are made in different liveries, so you can pick the one you like the most. Definitely recommended.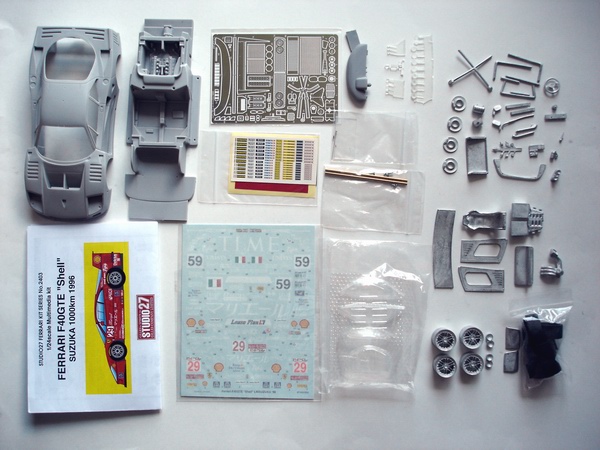 ---
Copyright 2005 Alex Kustov. No copying or reproduction in any shape or form without written permission of the author.