Scale Auto Style Ferrari 360 Challenge Stradale 19" BBS Wheels
Special thanks to Chris (Scale Auto Style) for sending me this sample.
---
Scale Auto Style recently released a set of BBS wheels for the 360 Challenge Stradale in correct, 19" diameter. These wheels are ideal for the Tamiya 360 Modena conversion to 360 CS (correct 5-nut pattern), and do look much better than MSM Creation, or Speedline BBS wheels since they are bigger! Wheels are molded in light yellow resin of high quality. Rims can be fitted with either stock Modena tires (very tight fit though) or Aoshima 19" tires, and have the little pin on the other side to attach them to standard Tamiya kit hub.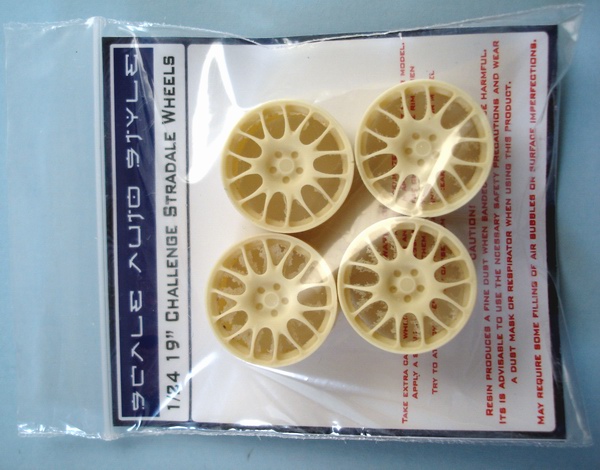 Packaging is first rate too, with nice picture of Stradale wheels and brief (but to the point) instructions on the other side. No word on the pricing so far (May 19th, 2005), but I'm sure it will be more than adequate, as is the case with all SAS products.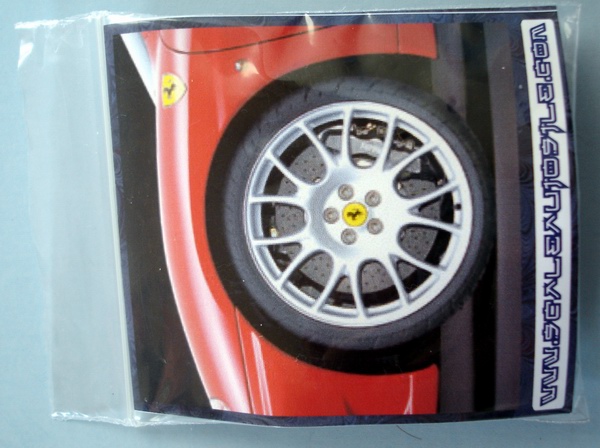 Moldings are crisp and clean, and about the only small drawback that I can think of is that all 4 wheels are the same width, while 360 CS has slightly thinner wheels in the front. This is not a big problem however, since rims can be easily sanded to correct thickness. Check them out for your next 360 conversion.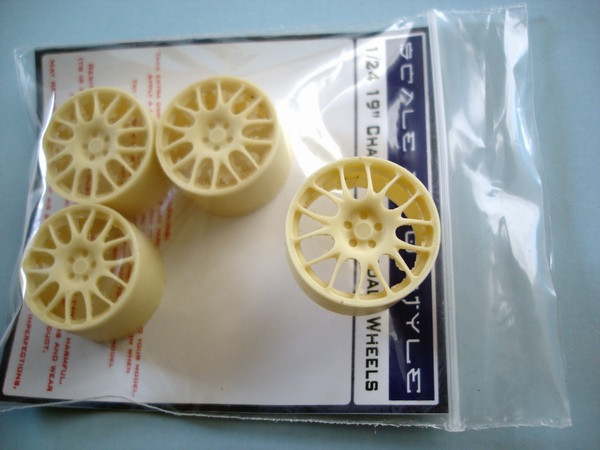 ---
Copyright 2005 Alex Kustov. No copying or reproduction in any shape or form without written permission of the author.