ScaleMotorSport 1/24 Ferrari Enzo Super Detail Set
---
ScaleMotorSport promised this set even before Tamiya Enzo kit was released. It took a while before everything was finalized, all the licensing problems resolved, and the transkit is finally here. And the wait was totally worth it.
Transkit packaging is one of the nicest I've ever seen - clear plastic box with two hinges and a latch, nicely printed insert, and a very slick design. The price is a little bit high ($125), but two main components of the set - C/F decals and photoetched sheets can be purchased separately.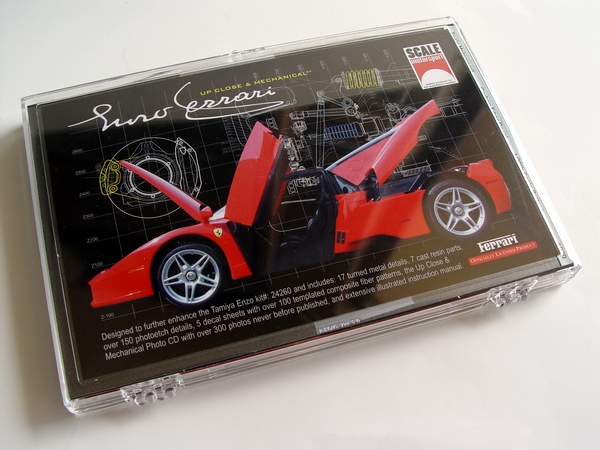 You can see some of the parts through the other side of the box, inserted in their slots in foam frame. They look good, but lets open the box.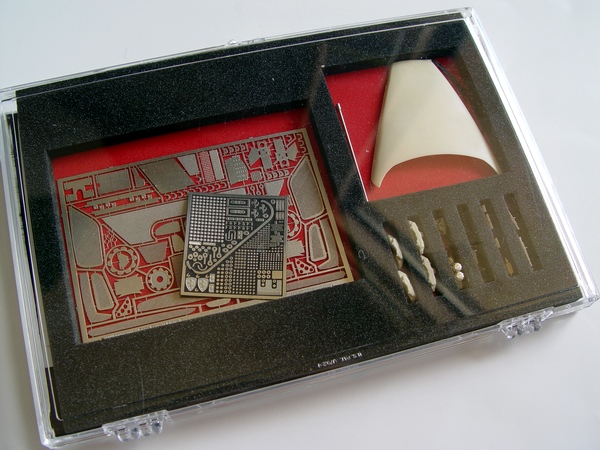 There are few things inside. First of all there are few very detailed instruction sheets (they also can be downloaded from SMS website), and instructions on how to work with photoetched parts and C/F decals provided in the kit.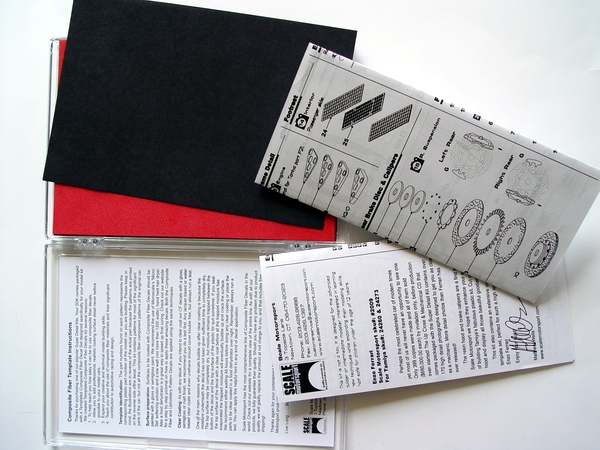 Main photoetched tree is amazing, made from a nice and thin sheet, with great part engraving and excellent detail. There are probably a hundred parts of every possible detail only on this tree.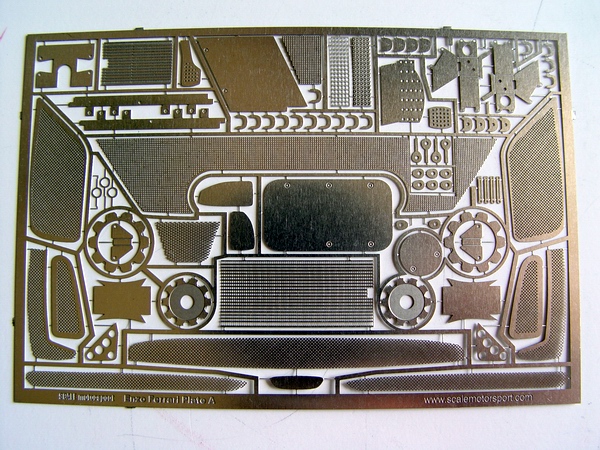 There is another photoetched sheet, this time rubber-backed. It contains numerous rivets and bolt heads, badges and emblems, and other tiny parts that are very hard to cut off the regular photoetched tree. The quantity of the rivets and bolt heads is really intimidating!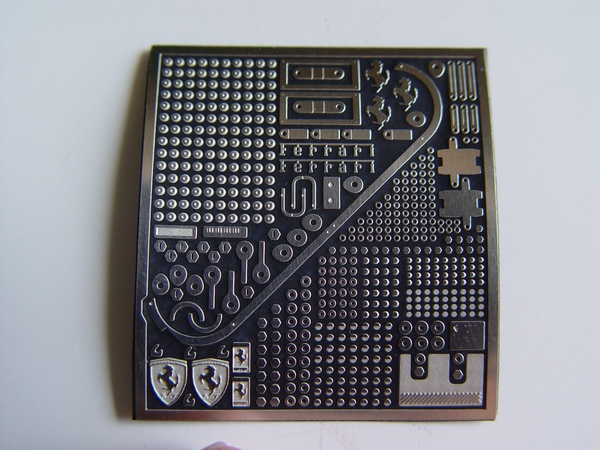 Braided lines and few tiny rivets are included in a small plastic bag. I don't even know yet where these rivets go!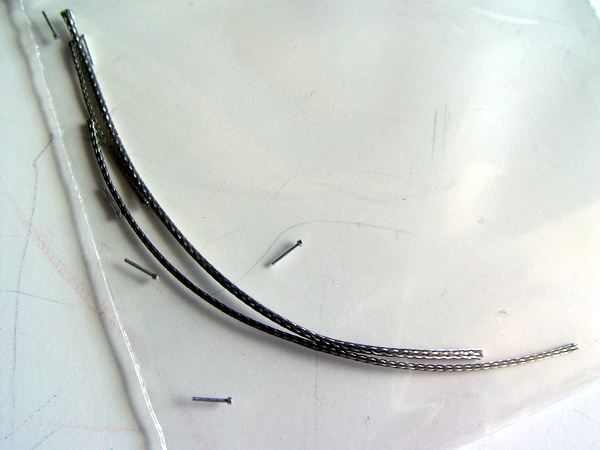 Then there are two more photoetched sheets with all the brake hardware. Both front and rear vented rotors must be assembled from multiple P/E parts into a most convincing disk brake assembly ever. These parts are definitely much better (detail-wise) than Acu-STion brake set.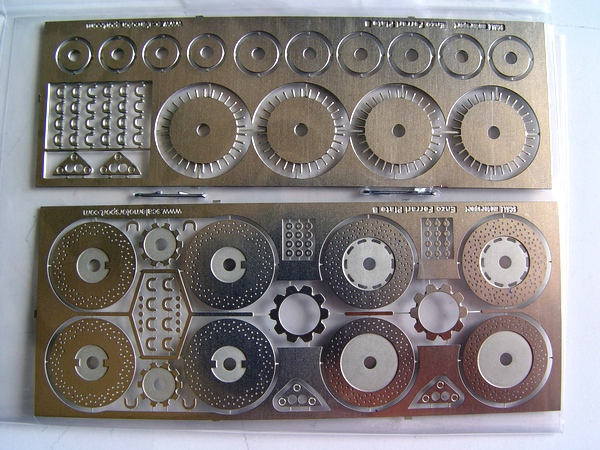 Another very important part of the transkit is a set of five templated C/F decal sheets, with decals for many (if not all) C/F areas on the real car. Templates are printed on different weave C/F decal sheets, and will compliment each other nicely on a completed model.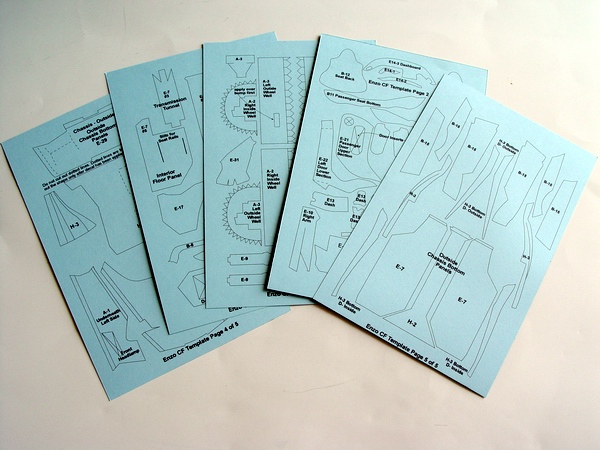 Brake calipers and new hood made from resin. The moldings are very good and smooth.
Wiper appears to be chemically blackened metal part, and then there are also four turned metal exhaust tips and an engine lid prop.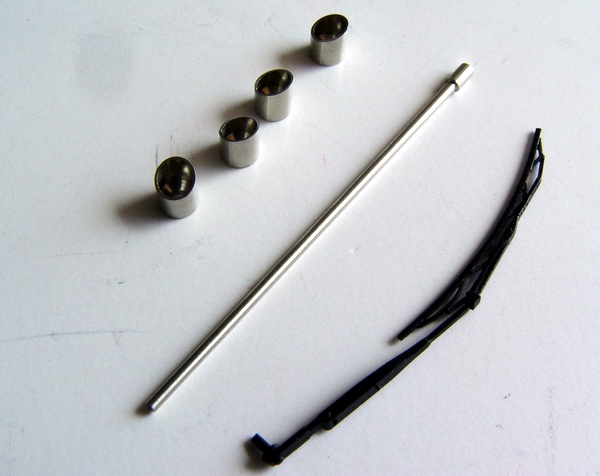 Rear shocks assembly consist of two separate shock parts and black metal springs. Though very nice, I still convinced that Acu-STion shock set is much better and more complete than SMS set.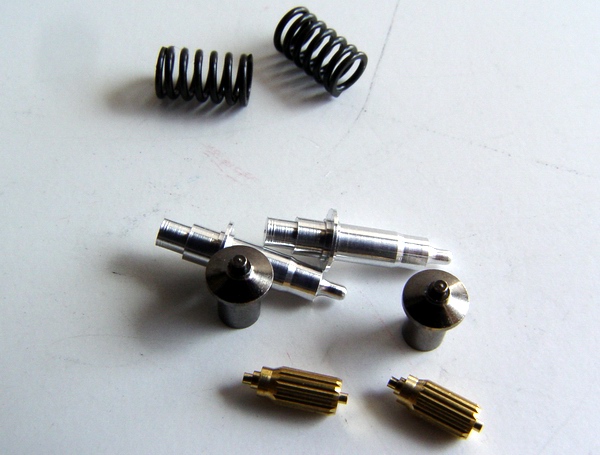 Fluid reservoir caps are a work of art! They are so tiny, but so nicely engraved, they look like little jewels!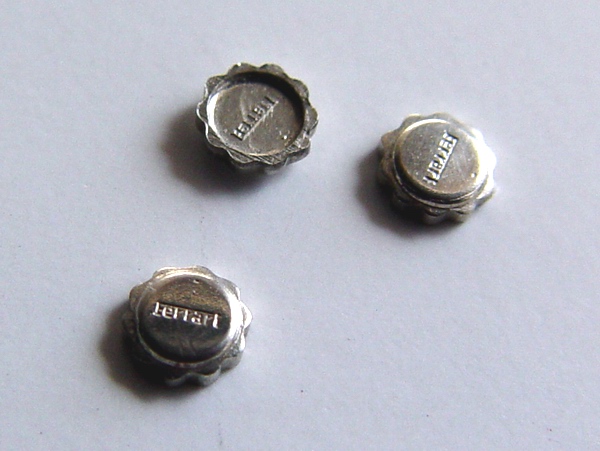 And last, but not least, there is a photo CD with stunning, never before seen pictures of the real car. CD includes pictures of the underbody, engine bay, engine, interior, exterior, suspension and everything else. There are about 200 high quality pictures from every angle, of every part of the car. Truly an amazing reference.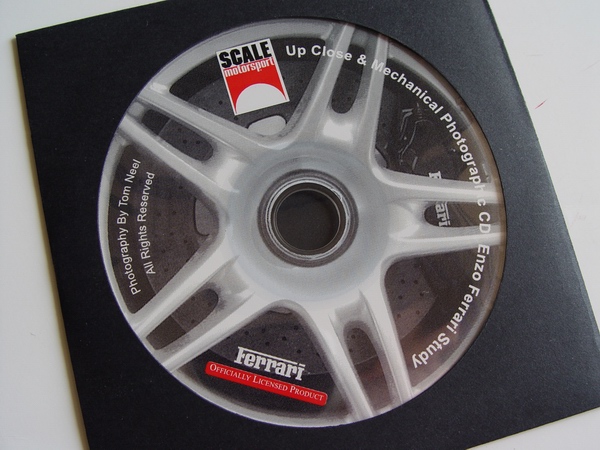 This is a great transkit, and it will transform already amazing Tamiya kit into a breathtaking replica. This set is not for a beginner or seasoned modeler - it is recommended for advanced folks. Absolutely worth every penny.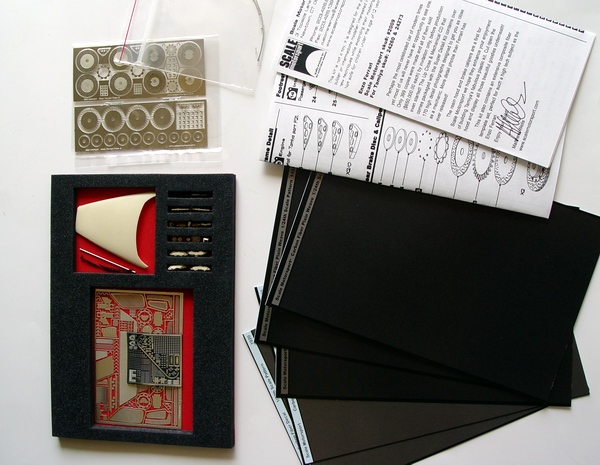 ---
Copyright 2004 Alex Kustov. No copying or reproduction in any shape or form without written permission of the author.